Meet Locally, Connect Globally
Introducing our new Hybrid Broadcasting Studio, where technology recreates meeting experiences.
Here at Fairmont Singapore, we recognise the importance of human touch and the value of face-to-face interaction.
Together with our technology partner, Encore, we help connect you to your global audience with a suite of cutting-edge technology while allowing delegates to build meaningful relationships locally in a professional and safe environment.
Journey with us on your distinctive event experience and our dedicated sales team will support you through a seamless process from planning to implementation.
As an SG Clean certified establishment and with the launch of cleanliness and prevention ALLSAFE label by ACCOR, we are at the forefront in safe meeting practices so that everyone can ALLMeetSafe. For more information about safe meeting practices at Raffles City Convention Centre, please download our ALLMeetSafe Guidelines.
Read more about our Safe Management Measures here.
Take a virtual tour - Enterprise Room
Take a virtual tour - Stamford Ballroom
Take a virtual tour - Skai Suites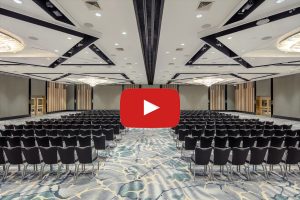 Featuring*
Panoramic 3D site inspection of meeting venues
Flexible meeting designs, room layout and physical distancing
Immersive XR stage
Chime Live event application
Hybrid studio with webcasting facilities
*Terms and Conditions
Contact our sales team for a customised proposal for your event.
Request For Proposal
Contact us to organise your virtual event
Submit Request