At the heart of any great hotel experience are the people who make it happen.
Heartist is a term coined by Accor Hotels to describe their employees who are passionate about delivering exceptional guest experiences. At Fairmont Singapore, Heartists go above and beyond to ensure that each guest is treated with the utmost care and attention from the moment they step through the doors.
Read on to explore the different roles Heartists play in creating an unforgettable stay at Fairmont Singapore, and how their dedication to service and hospitality has earned the hotel's reputation as one of the best hotels in the city!
Housekeeping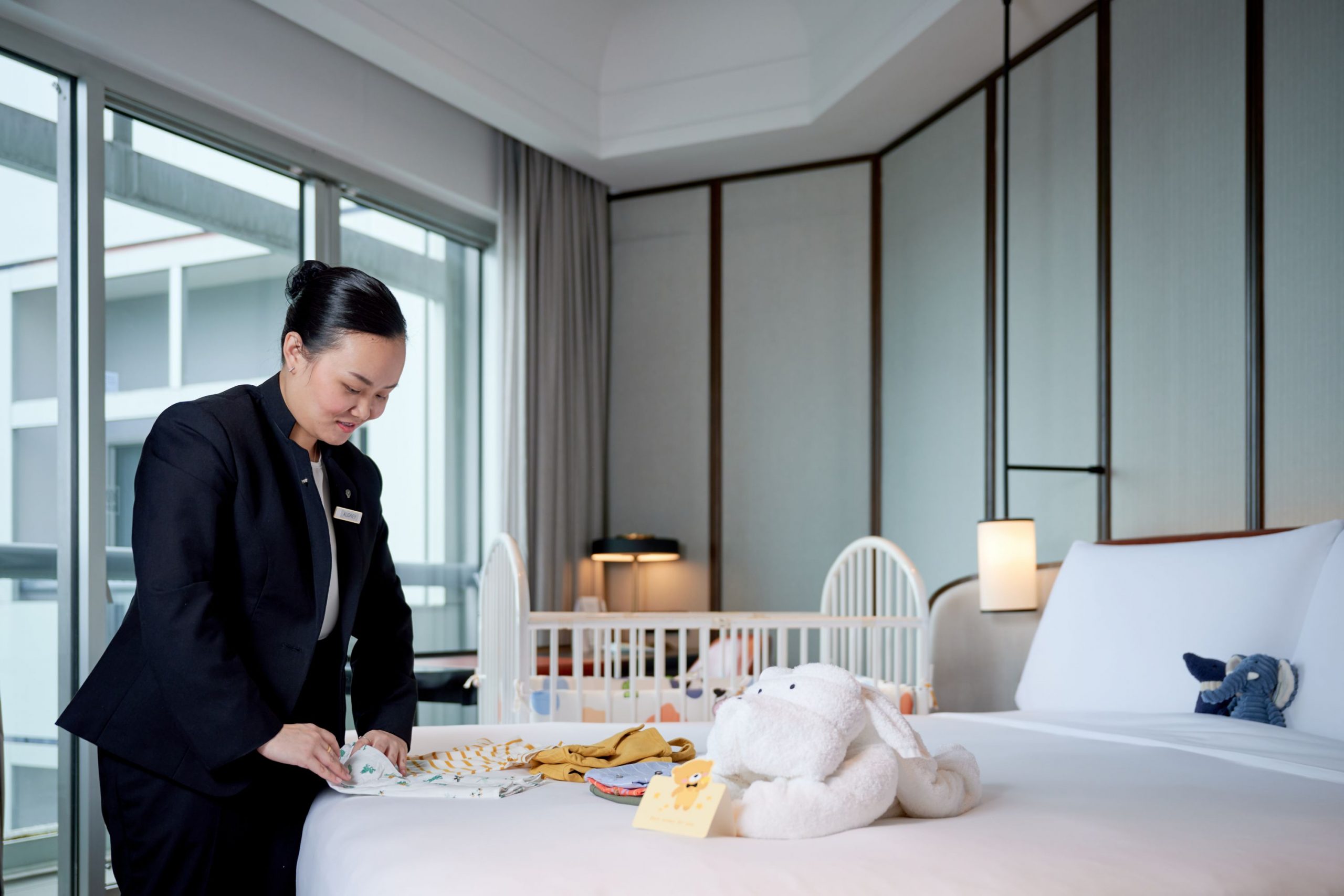 Audrey, Housekeeping Management Trainee
"One thing I really love about being in Housekeeping is the times where we get to communicate with the guests, when we meet them on the floor and they greet us with a smile and share their appreciation for our services. This touches my heart to know that we are being recognized and appreciated."⁣⁣
⁣
⁣⁣Meet Audrey, our Housekeeping Management Trainee at Fairmont Singapore! ⁣⁣
⁣⁣
Our Housekeeping Team takes care of the tiniest details in your room to create an unforgettable stay experience. Beyond ensuring cleanliness standards, our dedicated Heartists look for opportunities to wow our guests – from setting up the room with handmade towel sculptures for the best arrival experience; to taking the initiative to sew missing buttons. ⁣⁣
⁣⁣
Audrey started her journey with us as an intern last year and was offered the Management Trainee position shortly after. She is now part of our housekeeping team that ensures all 778 guest rooms and suites at Fairmont Singapore are kept in pristine condition for guests. Her role includes managing daily housekeeping operations and learning different aspects of the housekeeping department such as inventory management, purchasing and stock control. ⁣⁣
Front Office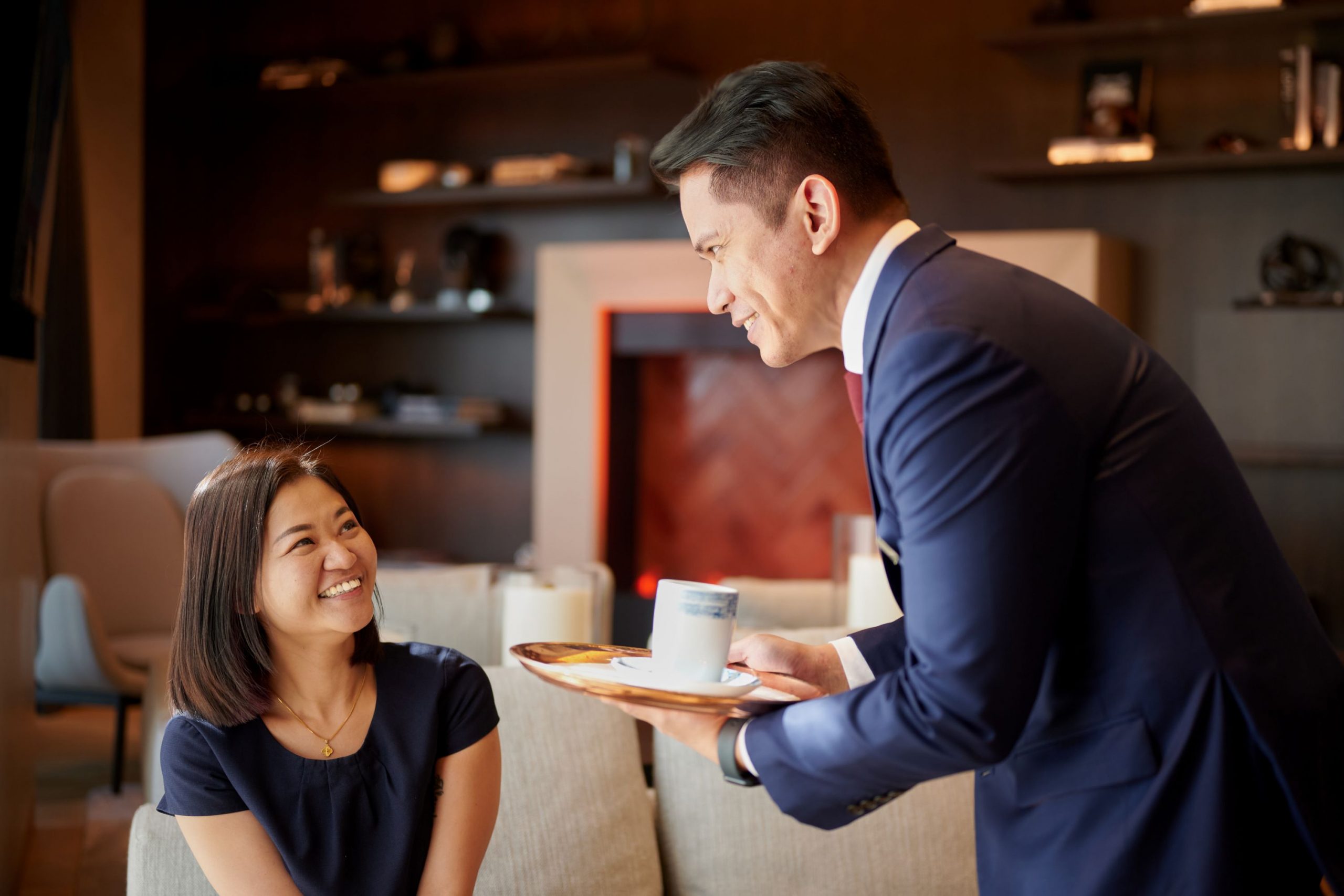 Zulkifli, Assistant Front Office Manager
Meet Zulkifli, our Assistant Front Office Manager at Fairmont Singapore! With his warm and friendly personality, he is dedicated to ensuring that every guest feels welcome and comfortable during their stay. ⁣⁣
⁣⁣
"My favourite location in the hotel is the Fairmont Gold Lounge. It is an exclusive and dedicated lounge featuring contemporary décor with unparalleled panoramic views of the harbour and Singapore's skyline. One of the best things about working in the hotel and at the Fairmont Gold Lounge is interacting with guests from diverse backgrounds and cultures. I love hearing their stories and learning about their experiences, and I am always happy to help them make the most of their stay."⁣⁣
⁣⁣
The Assistant Front Office Manager is a vital member of the hotel's front office team and is responsible for assisting the Front Office Manager in the day-to-day operations of the front desk, guest services, and concierge. They help ensure that all guests receive prompt, professional, and friendly service. They also assist in managing the front office staff and ensuring they provide top-notch service to guests.⁣⁣