Weddings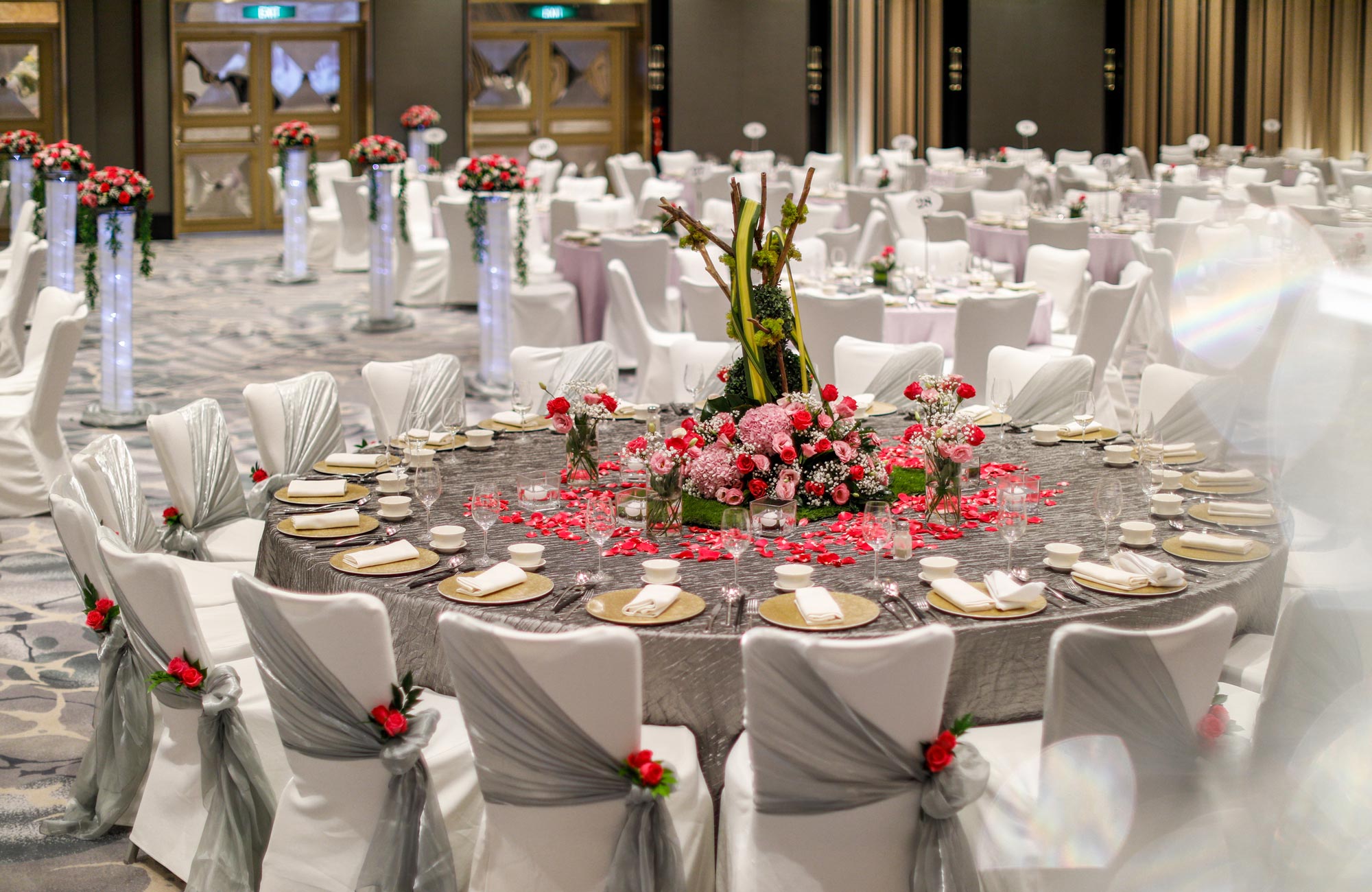 Wedding Banquet at Fairmont Ballroom, Raffles City Convention Centre.
Celebrate the beginning of a loving journey together within Fairmont Singapore's blissful sanctuary. We offer distinctive experiences that ensure wedding day memories will last a lifetime. As every couple is unique, our wedding packages feature utmost attention to details and authentic touches tailored specifically to each couple's needs and desires. Our restauarants and bars can also be booked for exclusive use.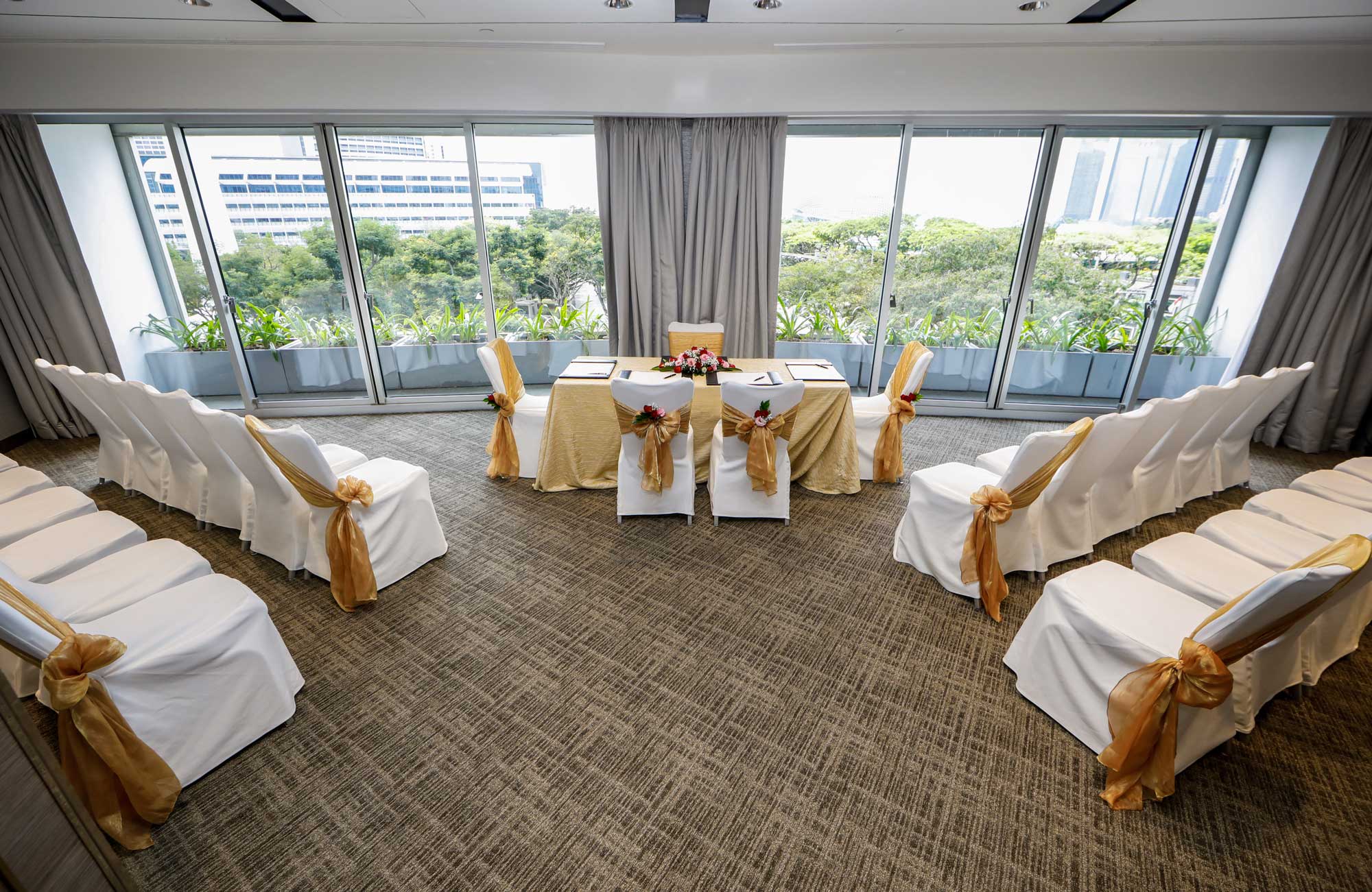 Matrimony at Mercury Room, Raffles City Convention Centre.
Request For Details
Contact us to organise your dream wedding