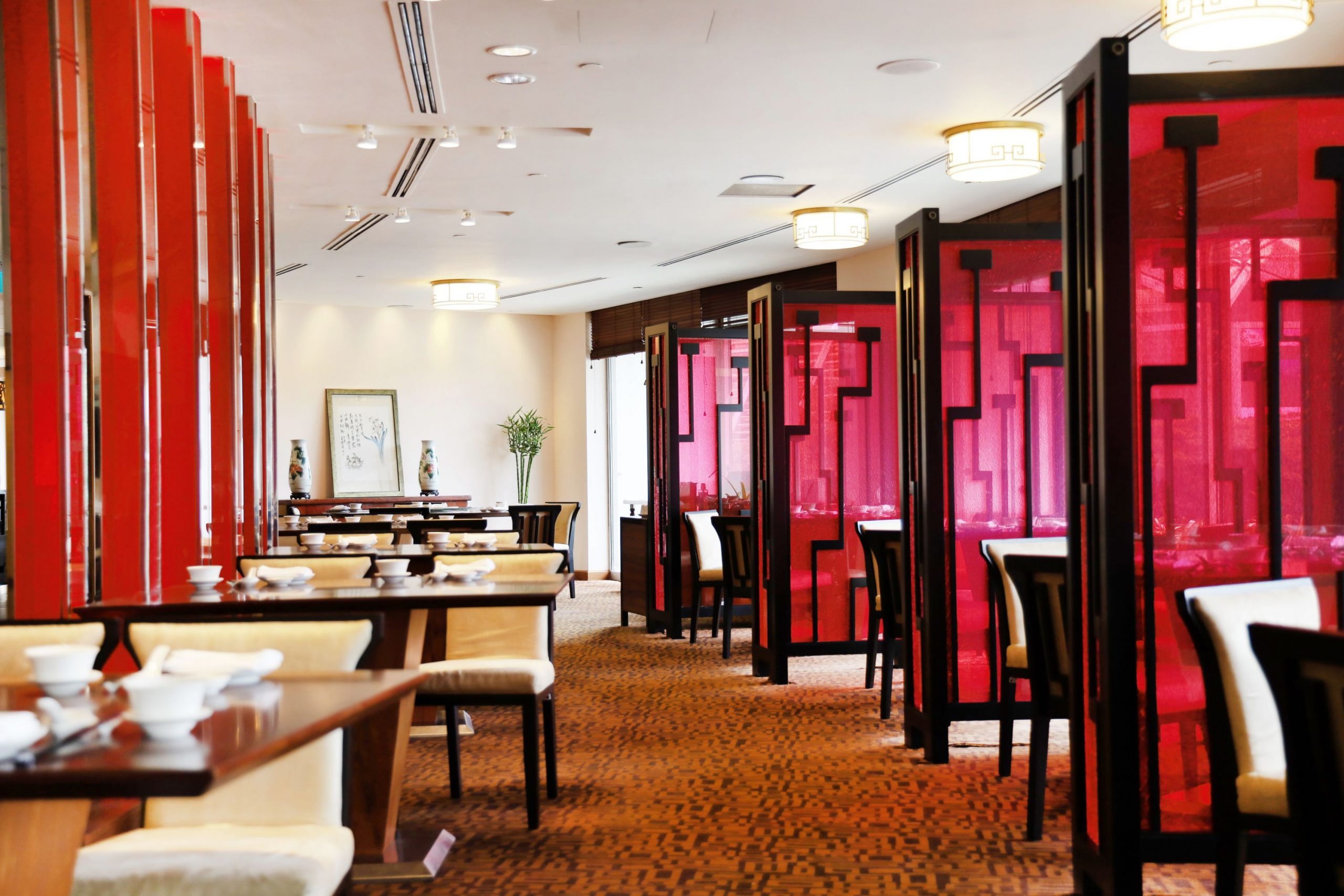 Fairmont Singapore today unveils House of WÈI, a brand new modern Chinese restaurant concept that heralds a new chapter in a space that was home to the former Szechuan Court. Inspired by Master Chinese Chef Mok Wan Lok's 42-year rich culinary journey, House of WÈI presents a thoughtful curation of signature culinary masterpieces that are shaped through traversed experiences and reinterpreted through contemporary and time-honoured Chinese cooking techniques to excite modern-day palates.
Opening its doors on December 8, the new modern Chinese restaurant concept brings a contemporary flair to classic Chinese cuisine inspired by Master Chef Mok's 42-year culinary journey.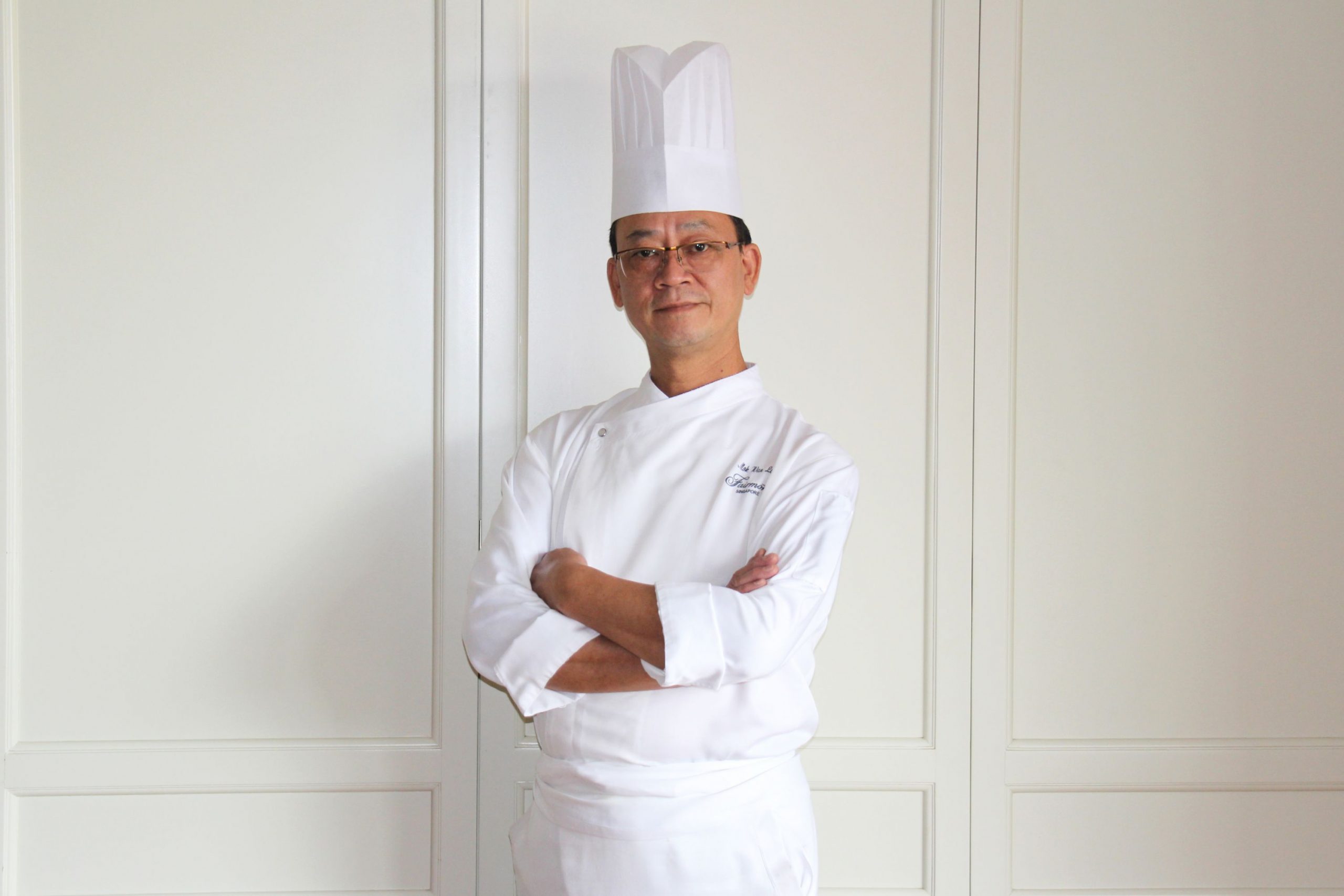 Master Chef Mok Wan Lok
The culinary maestro of House of WÈI at Fairmont Singapore, Master Chef Mok Wan Lok, has over four decades of culinary experience to his name. Chef Mok was trained in the time-honoured fundamentals of Chinese culinary arts and has accumulated a wealth of knowledge and experience in sourcing for the best ingredients, matched with excellent culinary skills through a finer appreciation and mastery in the various cooking methods and techniques of authentic Chinese fare.
Driven by a produce-focused culinary philosophy, House of WÈI features a rich tapestry of impressively executed modern Chinese culinary creations that showcase the best seasonal and homegrown produce, from locally sourced live seafood to vegetables lovingly grown and harvested at the Hotel's onsite aquaponics farm. Interwoven with Chef Mok's professional culinary career and personal gourmet journey spanning some of the greatest culinary capitals in the world, including his home country in Hong Kong, Shanghai, Kuala Lumpur, Dubai and Singapore, House of WÈI's innovative creations capture a special memory or particular story to delight palates in refreshed ways that unfold Chef's culinary chronicles across different cultures, flavours and tastes.
Mok-Style Shanghainese Braised Lion Head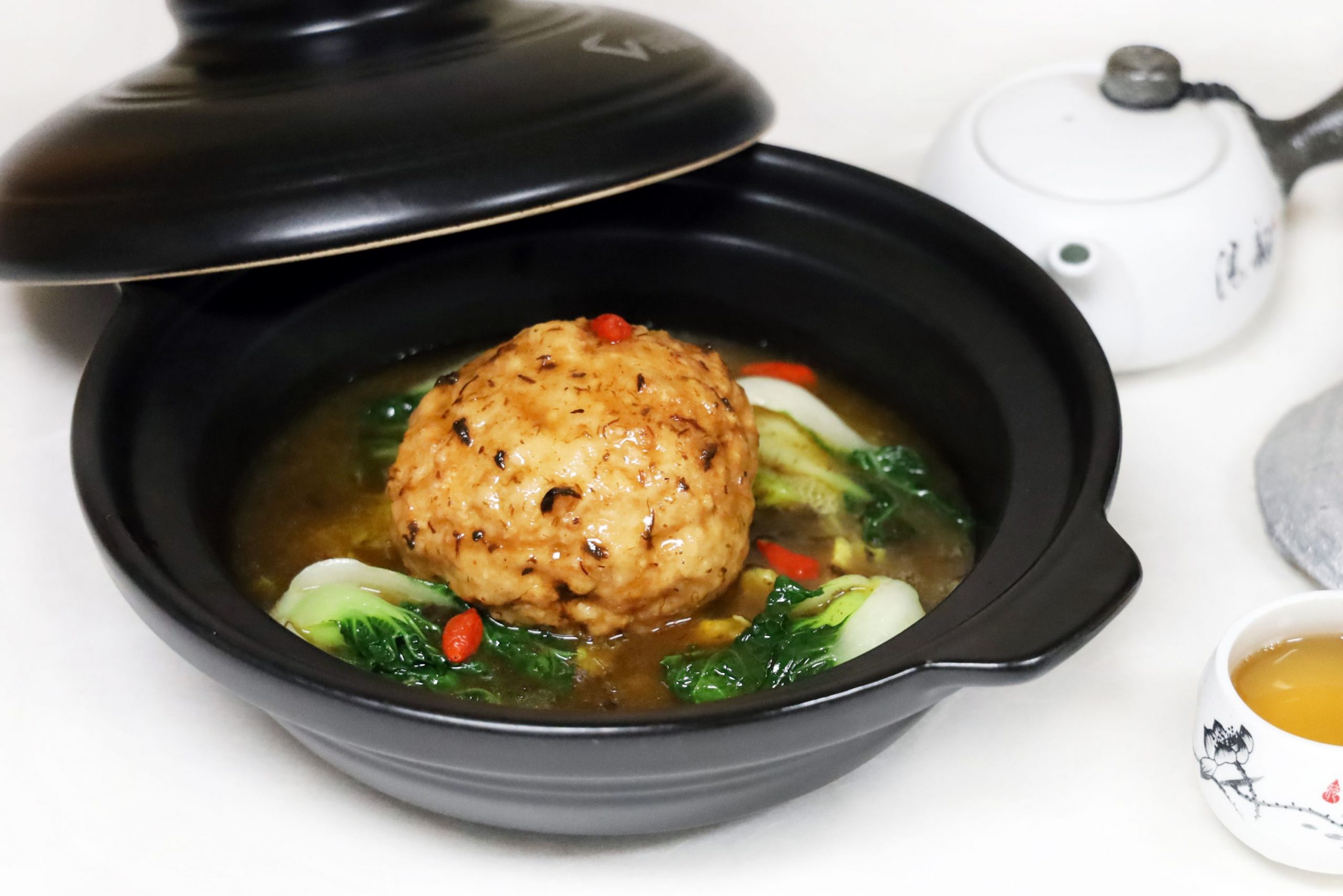 A decadent spin on the Shanghainese Braised Lion Head, the moulded rounds of tender pork filled with water chestnut and beancurd are first marinated in a secret recipe developed by Chef Mok during his time in Shanghai back in 1998. The meatballs are then put to set in the fridge for 6 to 8 hours, before they are deep fried till golden brown and steamed in a rich superior stock of pork bone, chicken and Chinese dry-cured ham, and perfumed with black truffle for half an hour after. The perfectly cooked meatballs are then finished in a hot claypot and served atop braised nai bai sprinkled with goji berries.
Crispy Pork Rib Espresso Kahlua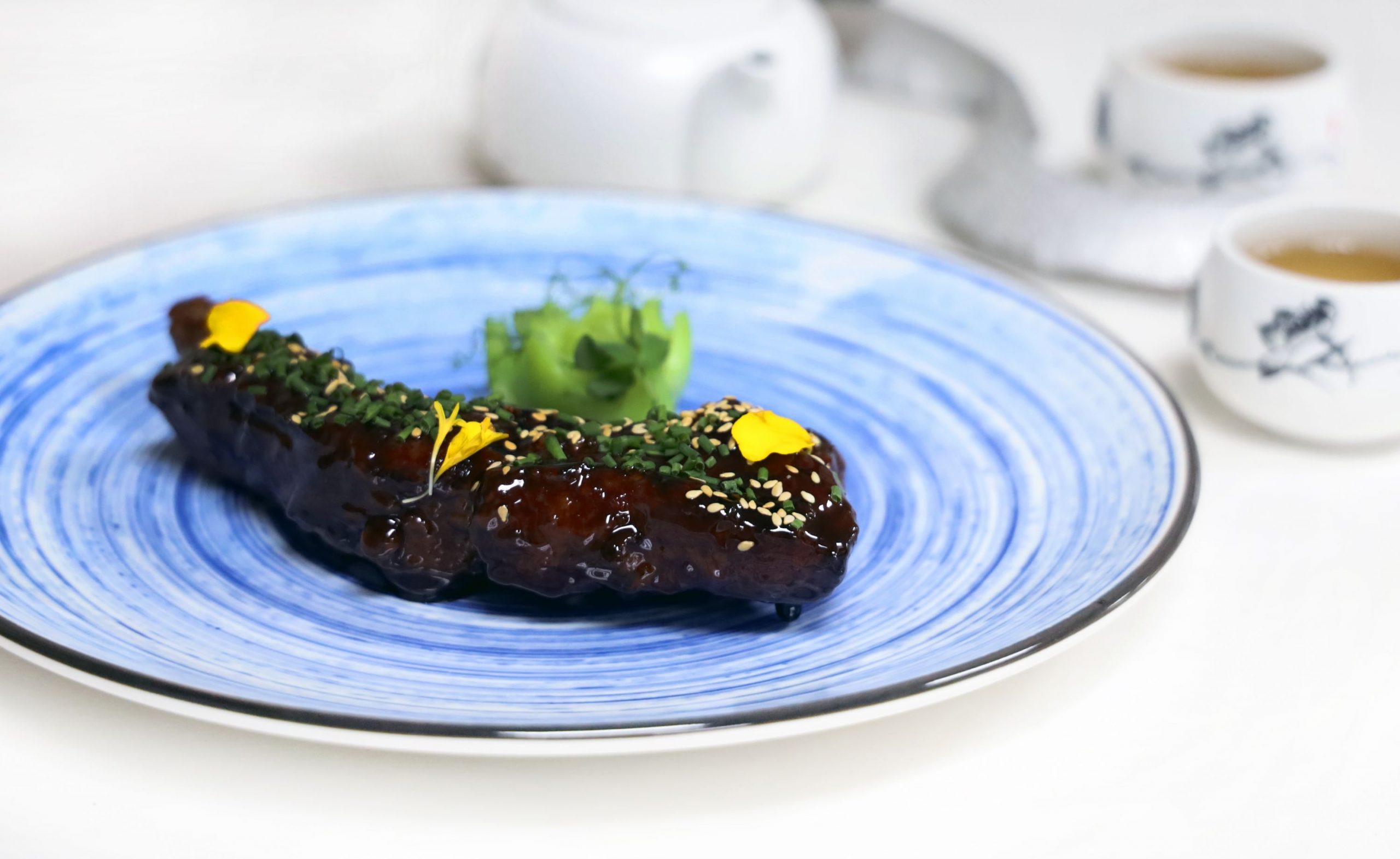 An undeniable crowd-favourite, prime pork ribs are marinated overnight in a fragrant mix of fermented bean paste, celery, carrot and Chinese wine to soak in the aromatics. The pork ribs are then deep fried and coated in Chef Mok's special Espresso Kahlua sauce, a delectable invention by Chef when he was working in Kuala Lumpur and got inspired by the aromatic flavour of Arabica Espresso Coffee; which he felt would cut through the fattiness of the pork. The addition of Kahlua Liquor gives the dish a modern edge and a touch of sweetness to balance the dish.
Oven Roasted Cod with Soy and Balsamic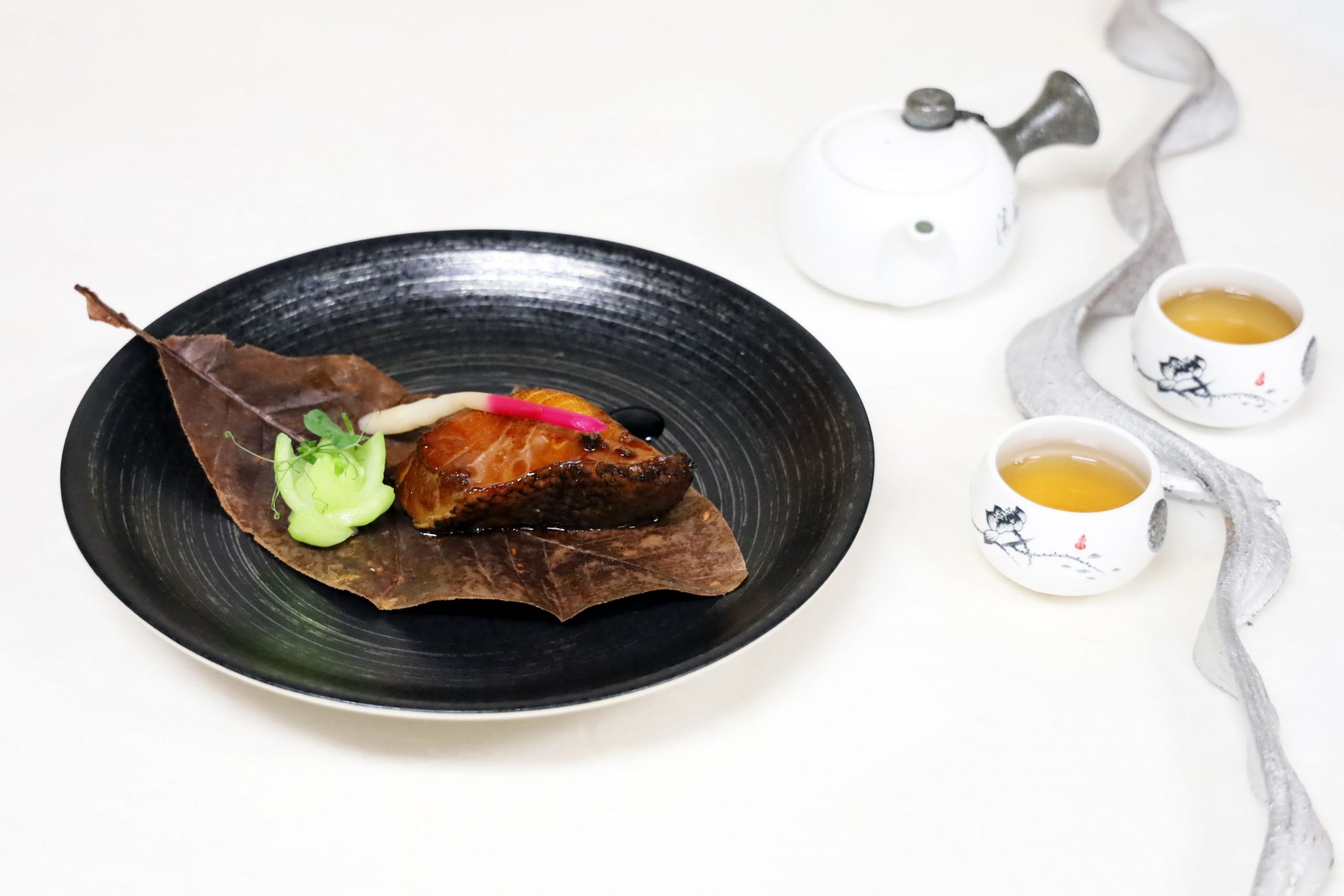 While tasting and experimenting with fellow chefs at Swissôtel The Stamford in Singapore, Chef Mok was inspired to explore incorporating the beautifully tangy and sweet flavours of aged Balsamic Vinaigrette to a dish he knows all too well. A refreshing and contemporary twist on a classic, this dish features a delicate piece of cod fish marinated in a perfectly balanced mix of honey, aged soy sauce and aged balsamic vinaigrette before it is roasted. The fish is then served atop a hackberry leaf and accompanied by a touch of soy and balsamic reduction that offers a sweet contrast and rounded finish to the dish.
House of WÈI also showcases a premium selection of live seafood such as tiger prawns, red grouper, aquaponics-grown Jade Perch, Boston lobsters and mud crabs that can be cooked in a choice of 7 different styles and tantalising specialty house sauces such as traditional steamed Hong Kong style; and authentic Bi Feng Tang style to name a few.
Diners can also choose to pair the meticulously crafted dishes with an exquisite selection of wines from the Old and New Worlds, as well as premium Chinese Teas including the fragrant Mandarin Pu Er, Snow Chrysanthemum and Ginseng Oolong.