Transforming three luxury suites into true gaming havens decked out with Razer's award-winning peripherals, and paired with thoughtful hospitality touches and amenities, you also have the option to bring your own gaming ware and gear; but still enjoy the unique experience of a safe, fun, comfortable and well-integrated environment that lets you bring your A-game to engage in a range of immersive game genres, and also explore a host of pampering lifestyle treats within the surrounds of our hotel.
Perfect of gatherings and birthday celebrations, guests booking Razer Gaming Experiences can enjoy the following privileges* for the complete five-star gaming experience:
Razer promo codes for SGD35 off min. purchase of SGD160 on Razer online store for all gamers in the suites
Accor Plus members will enjoy 10% off the Gaming Suite packages upon presentation of Accor Plus membership on arrival. Not an Accor Plus member yet? Sign up here.
10% off overnight stays
10% off final dining bill at Prego, Mikuni, Anti:dote, Asian Market Cafe
SGD40* for day spa pass at Willow Stream Spa for access to spa facilities such as steam bath, sauna, Jacuzzis, hot & cold hydrotherapy pools with hydro pump (Usual price SGD69*)
Option to include party packs and customised cakes for a truly unique experience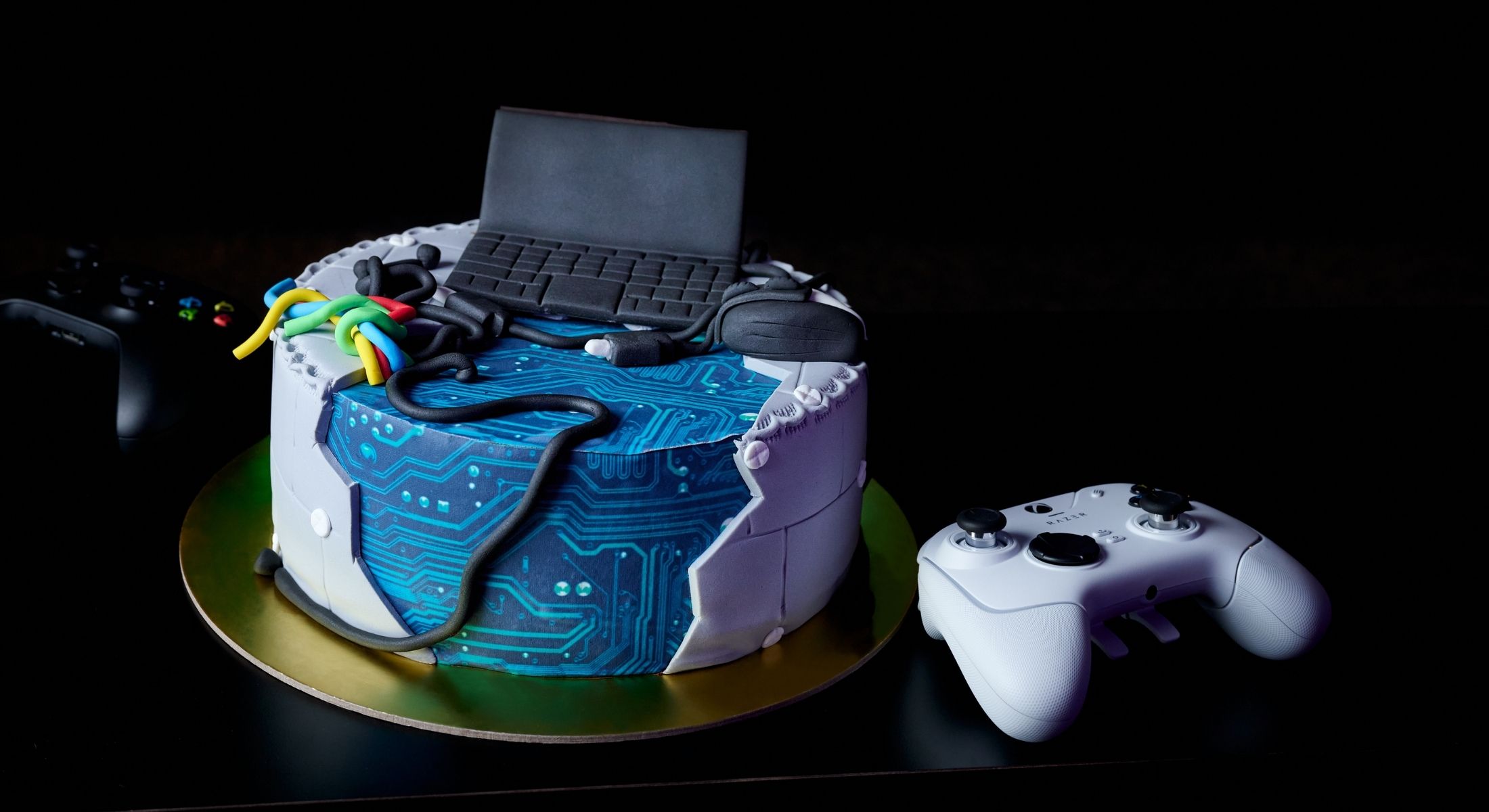 Order a customised cake for a surprise celebration with your luxury Razer Gaming experience 
Razer Gamer & Streamer Suite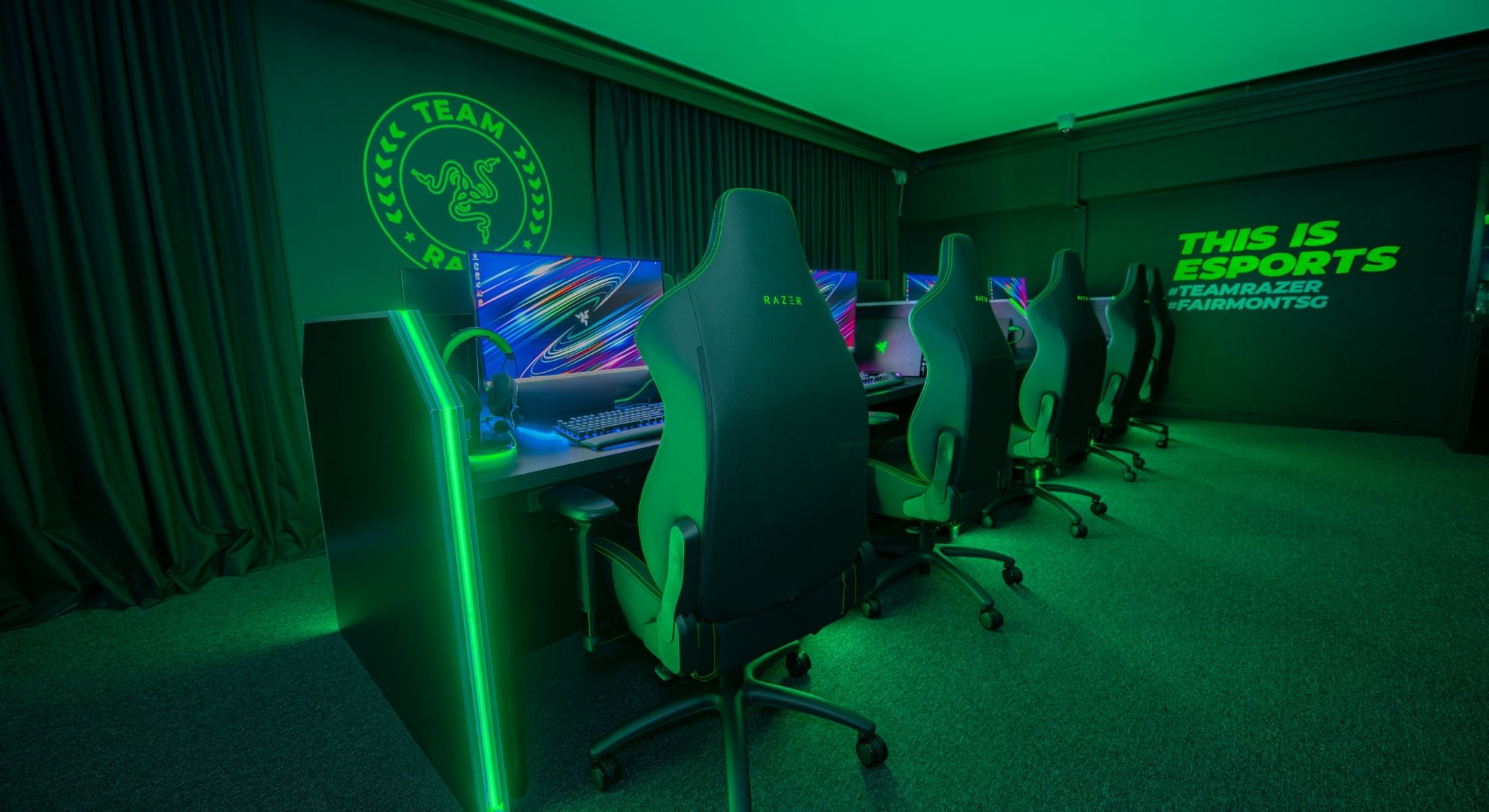 Complete with 5v5 battle stations and blackout shades, this definitively-Razer gaming den is a LAN experience with widescreen monitors and luminescent green LED light strips that will make anyone feel like an esports pro about to enter their first-ever tournament. Gamers can be assured of playing in comfort as the Razer Iskur, an ergonomic gaming chair with a built-in, fully adjustable lumbar support system, helps them safeguard and improve posture during gaming sessions. Fitted with Razer peripherals and hardware, the suite allows ten players to come together IRL to finesse their games or pit their skills against one another. There is also a streaming booth for live commentary of the gaming session as it happens.
Please be informed that the Razer Gamer & Streamer Suite does not come with laptops or desktops. Guests are required to bring their own laptops with pre-installed games for a plug-and-play experience.
Available between 9am and 11pm daily for up to 6 people at SGD300* for 2 hours and SGD552* for 4 hours. Additional person is at SGD35* per 2 hours; maximum capacity of 11 people.
Razer Console Lounge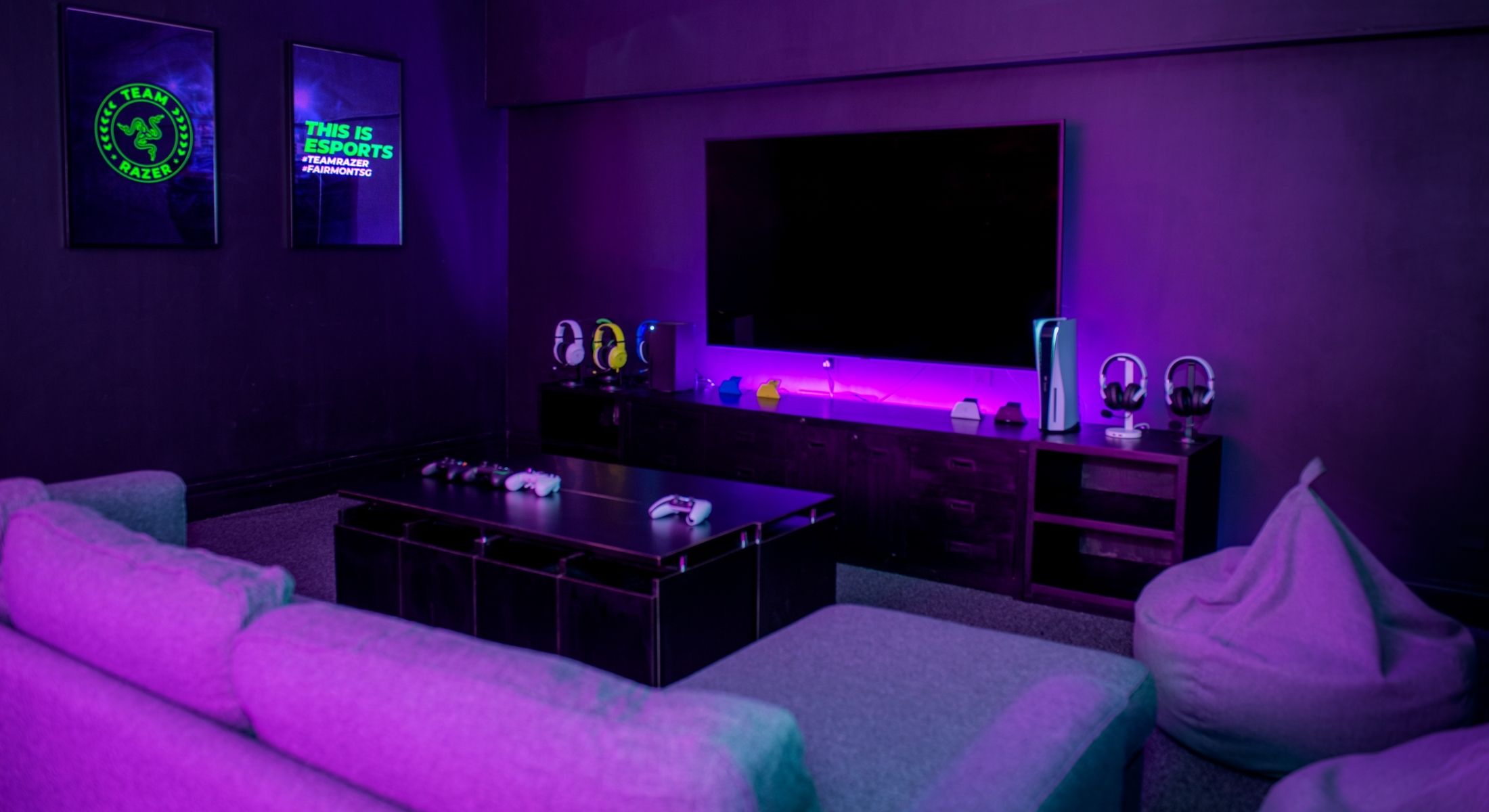 Step into the luxe lounge area with plush sofa and bean bags, jazzed up with the latest Xbox and Playstation 5 consoles, along with Razer Wolverine V2 Chroma controllers that will set players up for some epic fun in their goal-chasing quests.  Beginners and casual gamers can pick from a slew of Triple A games from Xbox Game Pass and watch their gameplay unfold on the giant 70-inch TV screen. Those who want to exert true console dominance can put on the Razer Kaira for Xbox wireless headset that provides superior audio immersion and crystal-clear voice communications. Accommodating up to 6 players, the suite perfect for intimate, casual gaming sessions or a birthday celebration amongst friends and families.
Available between 9am and 11pm daily for up to 6 people at SGD180* for 2 hours and SGD320* for 4 hours.
Razer Mercury Suite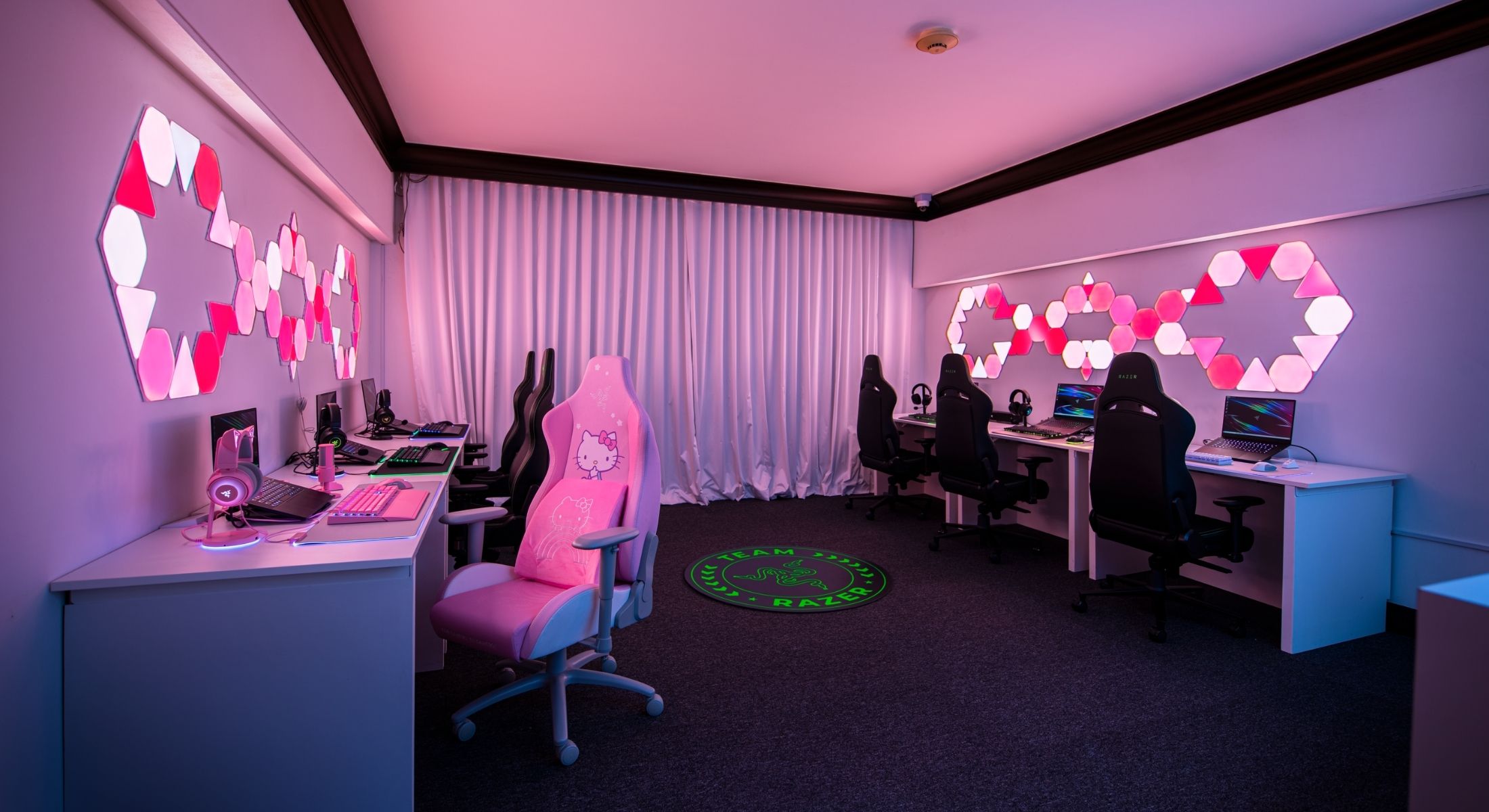 Illuminated with fun, customisable colour-changing light panels that add flair to the 3v3 gaming set-up, this suite is a gamer and streamer's paradise fitted with the latest Razer technology.
A line of limited edition Hello Kitty and Friends peripherals awaits, including Razer Iskur X - Hello Kitty and Friends Edition and the Razer Lumbar Cushion, complemented with selected Razer Quartz peripherals. The Razer Hello Kitty and Friends collection was designed to dazzle the competition with cuteness overload and inspire the sweetest victory. Gamers can also dive into a new dimension of immersion with the Razer Kraken V3 HyperSense, a gaming headset powered by haptic technology to provide realistic vibration experience for in-game sounds.
The Razer Mercury Lounge is set up with 6 Razer Blade 15 laptops, each powered by a NVIDIA RTX 30 Series Laptop GPU that delivers higher resolutions and higher refresh rates. Programmed with a select list of free-to-play games, the Razer Blades offer gamers an immersive, ultra-smooth experience where every frame counts to maintain their competitive advantage.
Available between 9am and 11pm daily for up to 6 people at SGD240* for 2 hours and SGD420* for 4 hours.
Find out more about the specific Razer gear in each suite below!
Looking to book a staycation at Fairmont Singapore with access to our gaming suites? Find out more here.