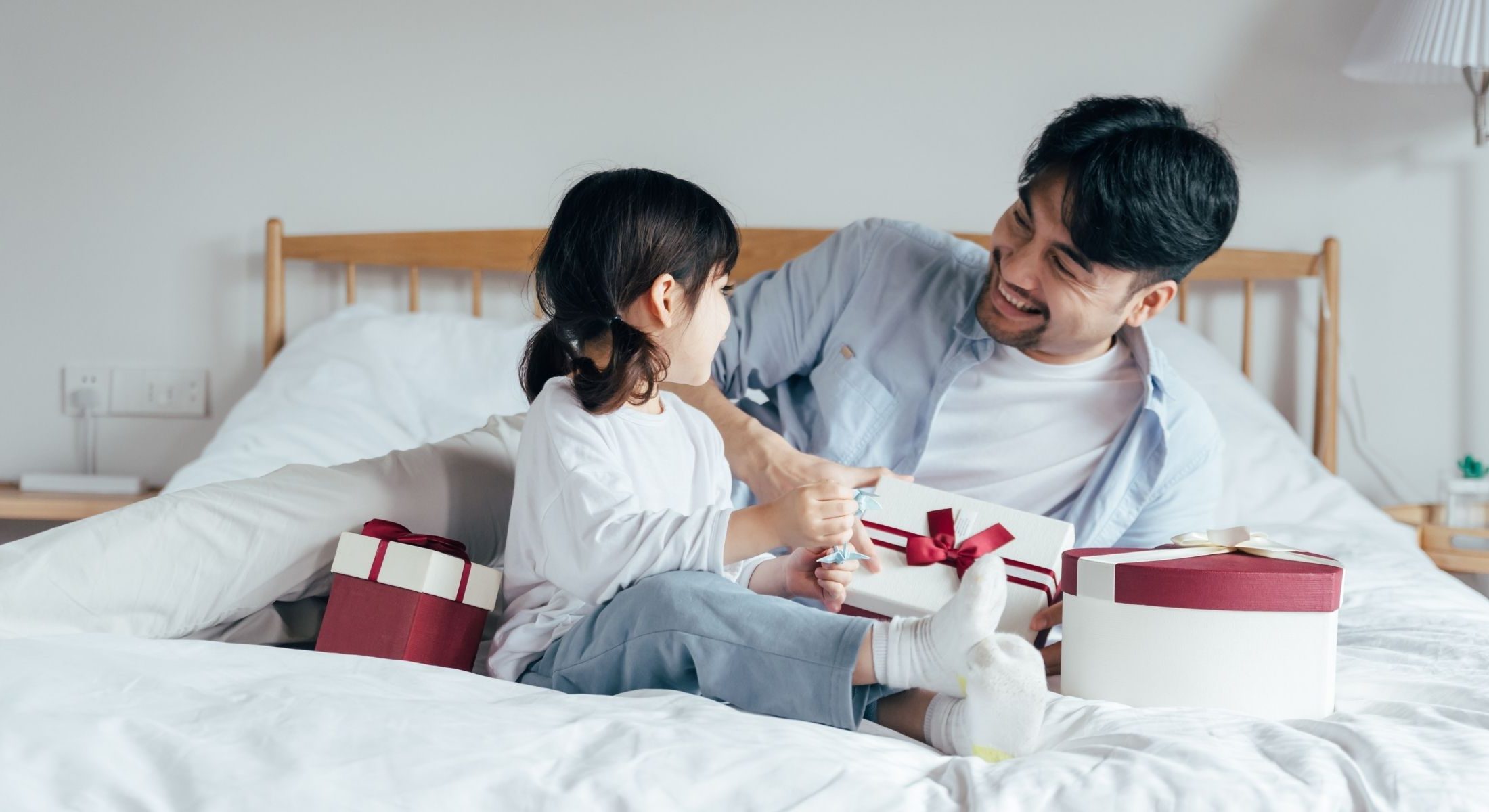 Preparing Christmas gifts for colleagues while physically apart may be a challenge. Here's our recommendations for the top 6 Christmas gift ideas while working from home.
1. For the workaholic – Home office equipment
Know a colleague that is working off a laptop for long hours? Help them maintain good posture with something as simple as a wireless mouse and keyboard and encourage them to elevate their laptops. No more fussing over wires and hunching over a tiny screen for extended periods.
2. For the busy parent – A festive meal to enjoy with family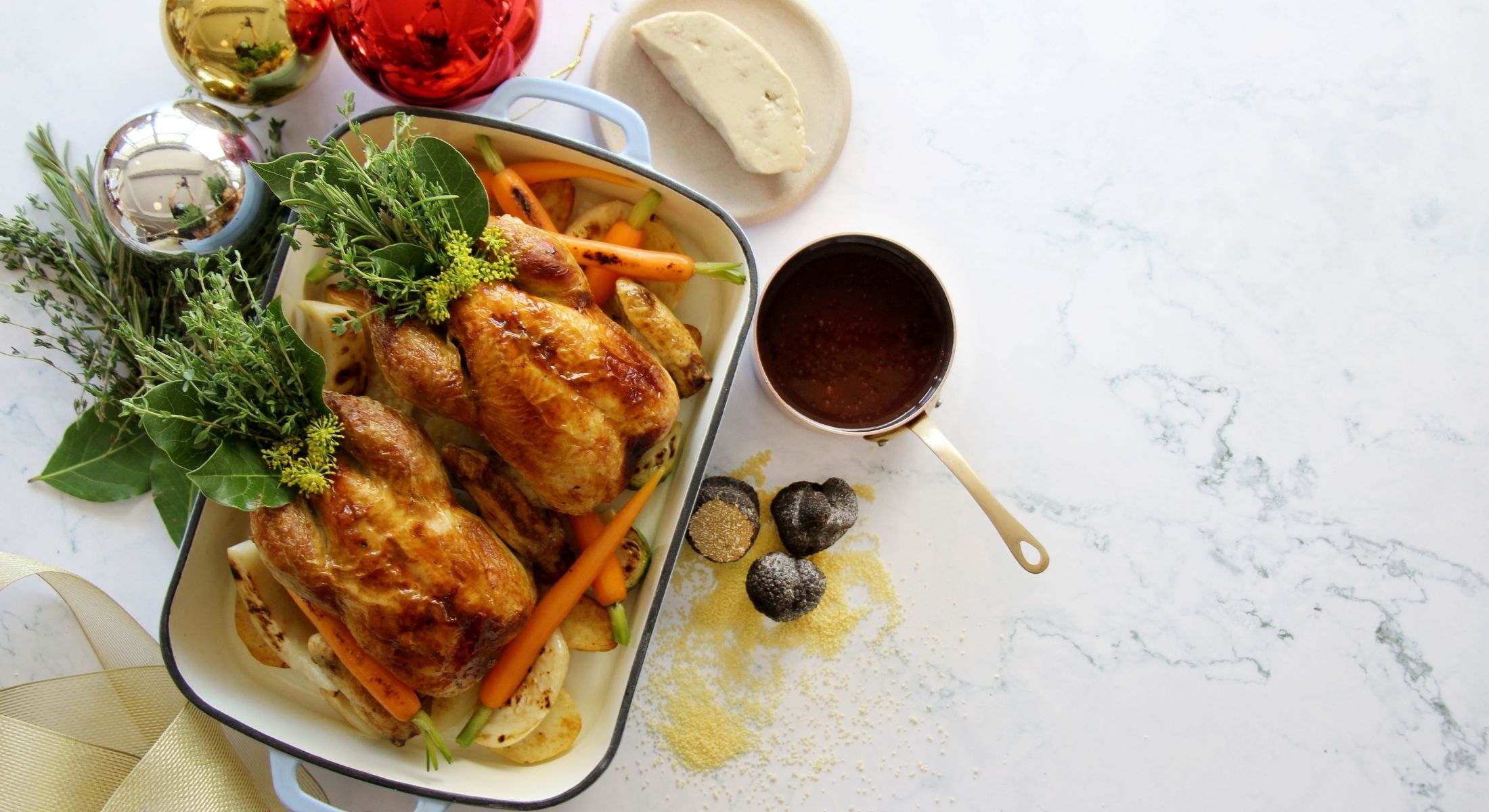 Help your colleague enjoy quality time with their family by sending a cooked Christmas feast! With all cooking already done by our award-winning culinary team, all they need to do when they receive our Christmas meals is to reheat some items. We all know the challenge of planning a surprise while trying to confirm when our gift recipient is at home. Let them control when they would like the meal with a gift voucher instead.
3. For the thoughtful colleague – Customised gifts
Now is the best time to start thinking about a customised gift for the colleague that has always been helpful at work. Just the simple gesture of adding their name to the gift can mean a lot and most shops include delivery. Simply search online for "customised gifts" and you'll have endless options. As customisation of physical items typically takes anything from days to weeks, remember to allow enough time for such presents. Or you can always opt for digital vouchers or gift cards that allows customisation.
4. For the enigma – Vouchers with flexible use
If you're not quite sure what your colleague likes, how about a gift voucher that lets them define their experience? Monetary vouchers from our online gift shop can be used at our hotels, spa, and across the restaurants and bars at Fairmont Singapore and Swissôtel The Stamford. They can pamper themselves with a body treatment, opt for an exquisite dinner at Michelin-star JAAN by Kirk Westaway or check in for a staycation – truly a personalised gift!
5. For the food connoisseur – An exclusive dining experience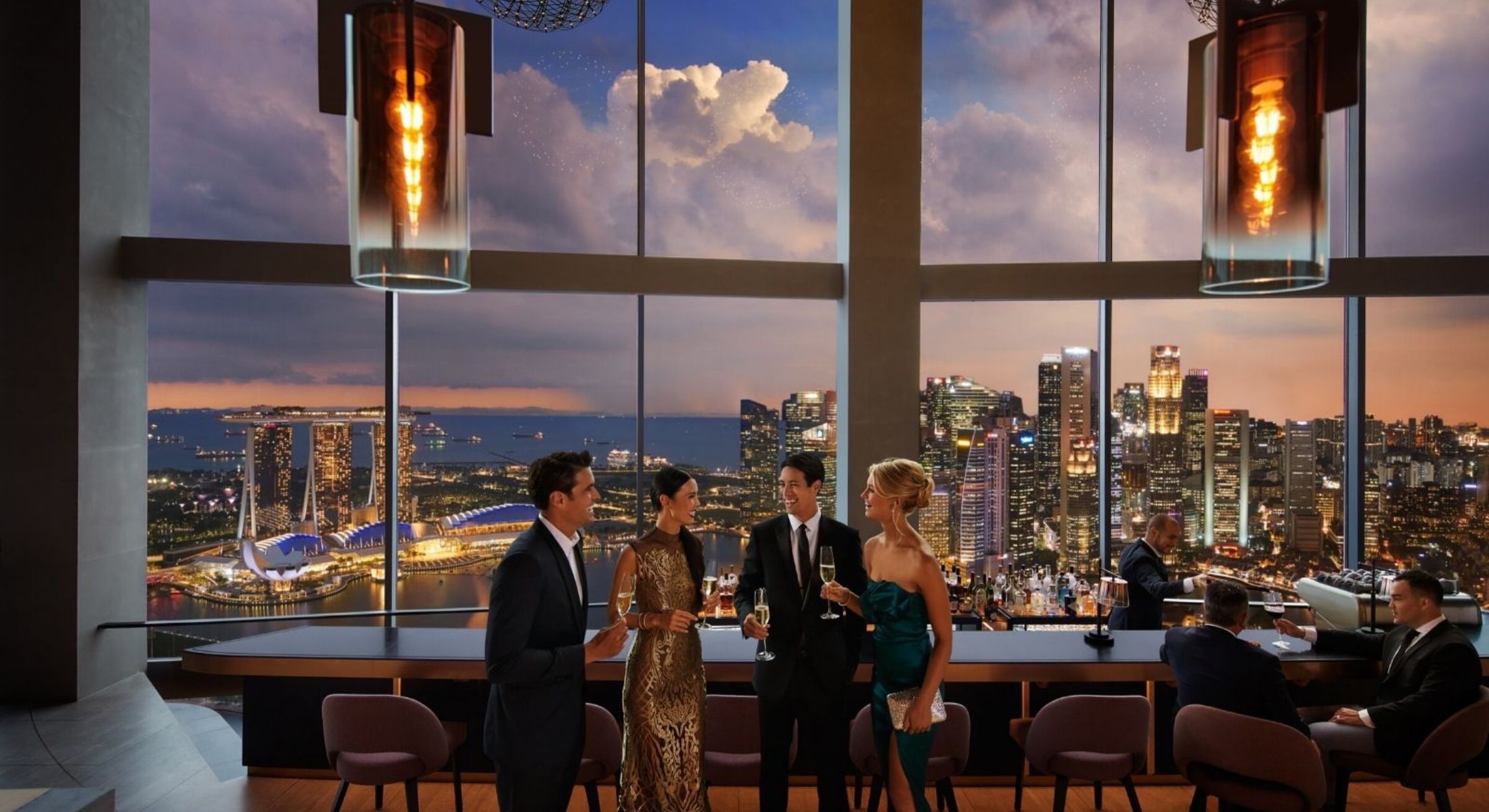 Finding a gift for the colleague who knows the best restaurants and always has the best food recommendation is not an easy task. An exclusive dining experience such as a Christmas Eve dinner with the highly-coveted windows seats at SKAI restaurant is our recommendation!
6. For anyone – The gift of time
A friendly "hello" can do wonders in lifting one's spirits! Find some time to catch up with a colleague and make it a point to steer clear of all work-related topics. Working from home while some colleagues are on secondment? Drop by at their new work place for a quick chat or offer to grab a meal together. Your gift of time will truly be appreciated!
For more Christmas gift options, visit our online gift voucher shop!
Fairmont Singapore and Swissôtel The Stamford wishes you and your loved ones a Merry Christmas and a Happy New Year.
Information is accurate at time of publishing.