Posted: November 18, 2020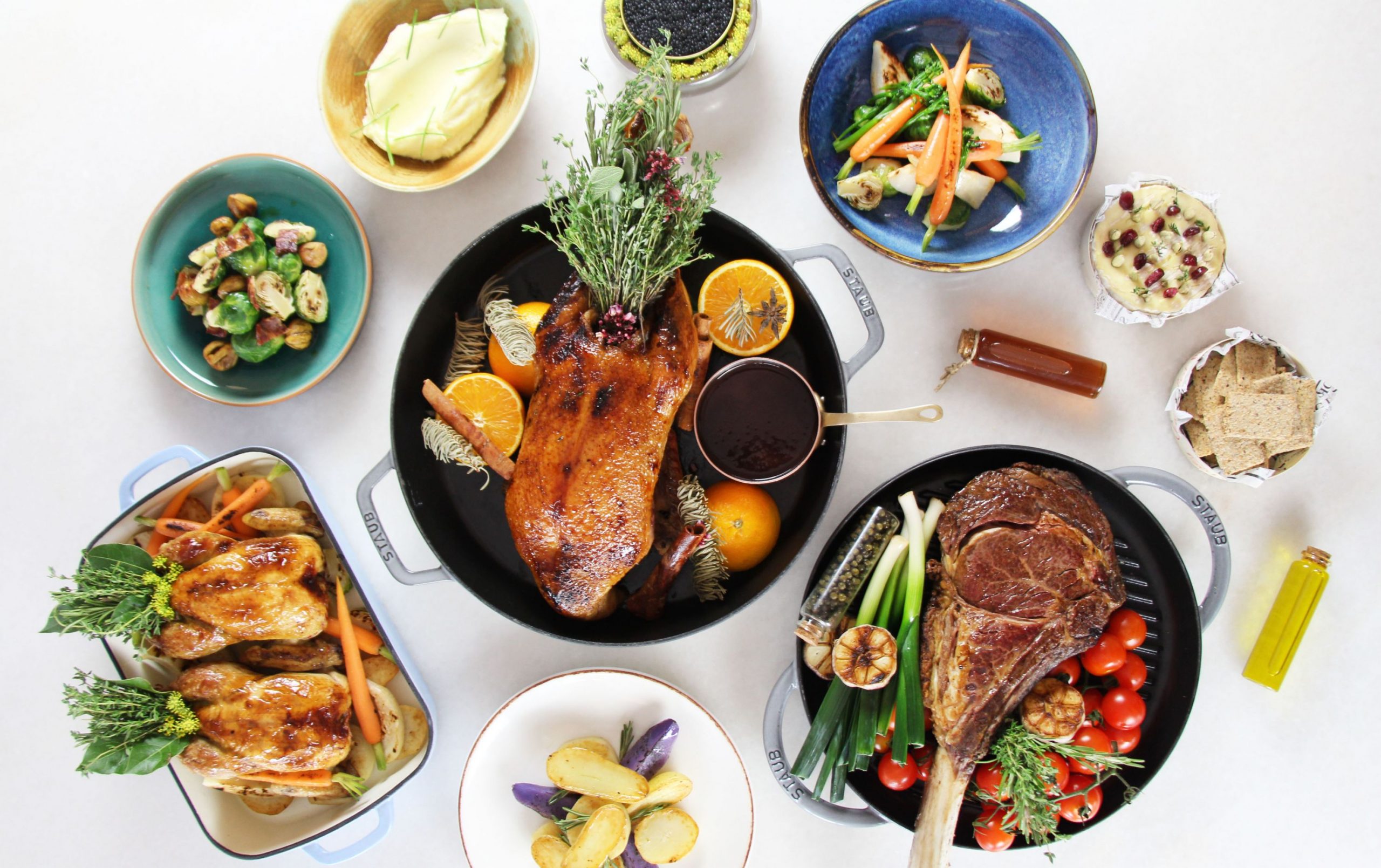 There's a lot that goes into planning the ultimate Christmas party. Setting up the festive displays, wrapping Christmas presents, and organising a menu full of Christmas roasts, appetisers and of course, desserts. It can be challenging to prepare a festive dinner when you are packed with other tasks to complete by the 25th.
This year, Fairmont Singapore and Swissôtel The Stamford has put together a guide to help you prepare the ultimate feast that will marvel your family and friends.
Step 1. Write down everything you plan to prepare for the Christmas dinner. Don't forget:
Festive Hams and Turkey
Roasted Root Vegetables (Parsnip, Potatoes and/or Carrots)
Roasted Brussels Sprouts
Hearty Stew
Pasta Salad
Christmas Log Cake
Champagnes and Wines
Home-made Cocktails
Step 2. Have a practice run.
Either cook the whole meal from start to finish, or just practice the dishes you are most worried about.
A practice run will also help you test out your time management to make sure your menu is achievable by the time your guests arrive and will relieve you of unnecessary stress bout the big day.
Step 3. Enlist help and don't do everything alone.
Cooking together as a family can be a fun-filled activity for the occasion. Alternatively, why not choose from our selection of festive meals prepared by our award-winning culinary team at Fairmont Singapore. Simply reheat as required and you'll be ready to enjoy the treats in the good company.
Step 4. Do something different this year.

If you still want the flavours of Christmas but less of the hassle, why not consider alternative options like Beef, Duck or even an Organic Chicken? Or simply add a touch of indulgence to your festive dining with Fresh Oysters and Farmed Sturgeon Caviar.
Step 5. Prepare pre-and-post dinner activities.
Whether you're hosting family, friends or even colleagues, every Christmas party should include some fun activities like icebreakers, movie trivia and the traditional gift exchange.
Looking for gift ideas? We have all the inspiration you need to take things to the next level this year. Shop our selection of Christmas Hampers and Gift Certificates.
Fairmont Singapore and Swissôtel The Stamford wishes you and your loved ones a Merry Christmas and a Happy New Year.