Mark the upcoming holiday season with your loved ones over unforgettable dining experiences at Fairmont Singapore and Swissôtel The Stamford. Be it a heartwarming Christmas brunch with the family, an intimate New Year's Eve dinner with your significant other; or a leisurely meal with friends to celebrate the festivities; make this end-of-year an extra special season to remember.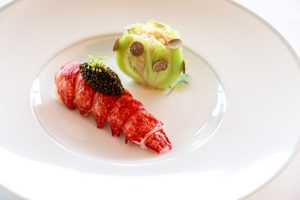 The newly minted two Michelin-starred JAAN by Kirk Westaway unveils two exquisite festive menus that reaffirm Executive Chef Kirk Westaway's commitment to reinterpreting British cuisine through a modern and innovative culinary lens. Available exclusively on Christmas Eve and New Year's Eve, guests are invited to savour the specially curated culinary masterpieces rooted in Chef Kirk's philosophy of bringing out the natural flavours of the finest ingredients.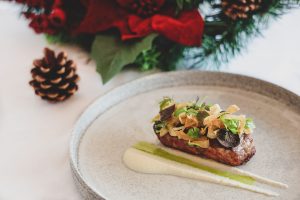 Perched on the 70th floor of Swissôtel The Stamford overlooking unparalleled panoramic views of Singapore's skyline, contemporary grill SKAI presents eight different menus for the festive season. Specially prepared by Chef Paul Hallett and team, choose from diverse festive options that range from the sumptuous Festive Lunch Set Menu, Festive Dinner Set Menu, Festive High Tea, Festive Saturday Brunch Menu and Christmas Brunch to thoughtfully curated menus such as the New Year's Eve Set, 4-Course Set Dinner and the After 8 Set Dinner. Presenting the city's best sunset views, SKAI Bar invites guests to imbibe on glasses of bubbly paired with charcuterie and cheese platters with its New Year's Eve Package.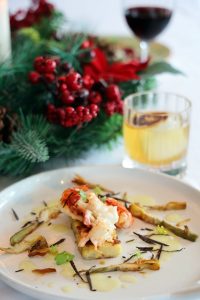 The well-loved and authentic Italian restaurant, Prego, celebrates the year-end festivities in true Italian spirit with three different menus crafted by Head Chef Mauro Sanna. The 5-Course Christmas Eve Dinner Set and New Year Eve Set showcase timeless classics made from fresh produce and time-honoured recipes. Brunch lovers can opt for the Festive Brunch menu and treat themselves to a wide variety of quintessential Italian favourites alongside a live pasta and seafood bar.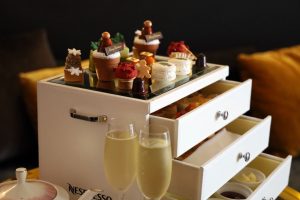 For the month of December, Anti:dote will offer its signature Afternoon Indulgence high tea menu with a festive twist. Early risers who fancy a morning tea session can indulge from 9am to 11am. On Christmas Eve and New Year's Day, the stylish cocktail bar will also be serving a specially curated 3-Course Set Lunch and 4-Course Set Dinner for those who wish to enjoy a main meal amidst the inviting ambience.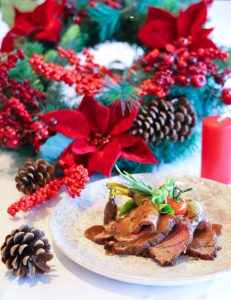 Pan-Asian, halal-certified restaurant Asian Market Café offers an extensive selection of festive delights, featuring local favourites and contemporary regional delicacies to delight all palates. Throughout December, guests can enjoy the Festive Lunch Buffet and the Festive Dinner Buffet. On 24, 25 and 31 December 2021, Asian Market Café will be serving the Splendid Festive Lunch and Splendid Festive Dinner featuring an additional selection of premium quality dishes.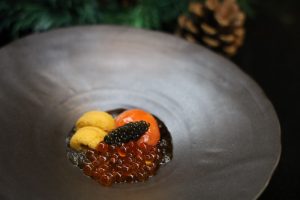 Mikuni's multi-sensory Japanese dining experience culminates in a wondrous showcase of artful festive culinary masterpieces. Spoiling guests with authentic Japanese delicacies, Mikuni presents the Festive Winter Lunch Menu and Festive Winter Dinner Menu from 1 – 22 December 2021. From 23 – 31 December 2021, guests can indulge in the premium Festive Gozen Lunch Set, and the Kaiseki Festive Dinner.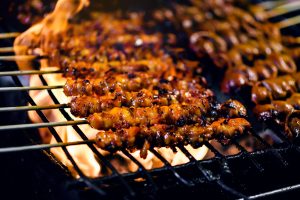 For three days only, Fairmont Singapore's poolside bar, The Eight, will serve a BBQ Dinner Buffet on Christmas Eve, Christmas Day and New Year's Eve. Diners will be treated to a selection of cold and hot dishes as well as meat and seafood straight from the grill.
Advance reservations are highly recommended. To make a reservation, get in touch with us at dining.singapore@fairmont.com or call +65 6431 6156