The World Health Organisation recognises World Mental Health Day on 10 October every year. This comes at a time when our daily routine and lives have changed remarkably due to Covid-19. One of the key changes is the move to working from home. According to a survey conducted by the National University Health System's (NUHS) Mind Science Centre, those who are working from home have reported feeling more stressed, as compared to those working on the front lines.
It is alright to feel different when there is a change in environment and this can bring along feelings such as anxiety, nervousness and uncertainty. This is why when we are working from home, it is important to prioritize self-care. Self-care is one of the ways that we can do to deal with daily stressors. Here are some self-care tips that you can do to help relieve stress while working from home.
AROMATHERAPY
Aromatherapy involves using concentrated essential oils that a person has extracted from herbs, flowers, and other plants to soothe various health issues. One of the most commonly used ingredients in aromatherapy is Lavender.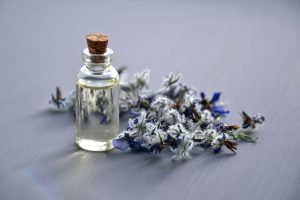 Lavender derives from the Latin root "lavare," which literally means "to wash". Since ancient times, lavender has been used to treat many different ailments, including, mental health issues, anxiety, insomnia, depression, headaches etc.
The fragrance from the oils of the lavender plant is believed to help promote calmness and wellness. By applying some lavender oil to the skin, it functions as a calming agent as well as a sleeping aid. Lavender also helps to sooth insomnia problems, heals cuts and burns, fights infections and relieves pain. The potential of Lavender is endless and it is definitely beneficial in dealing with stress levels.
HAVING A GOOD NIGHT'S REST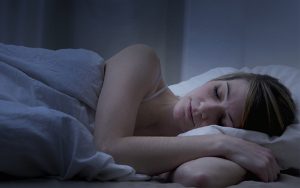 A study published in September 2017 in the Journal of the American Heart Association found too-little sleep (less than seven hours per night) was linked with higher mortality rates. Getting quality sleep at night directly impacts your overall well-being, including your ability to work from home effectively. Even though it may be tempting to do so, using our phones and looking at screens late at night can alter your sleep patterns and make it difficult to fall asleep.
Switch off your screens an hour before you go to bed and turn off the lights entirely in the room so that your body knows that you are getting ready to sleep. Scientific studies have also shown that an optimal temperature of 18.3°C ensures that we get a good quality sleep.
However, if you still find it difficult to fall asleep, you might want to use Lavender as a sleeping aid. Lavender has been recommended for people suffering from insomnia or other sleep disorders. People stuffed their pillows with lavender flowers to help them fall asleep and get a better night's rest.
GETTING A GOOD MASSAGE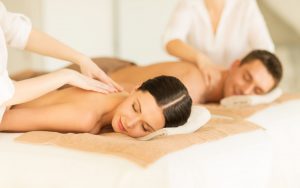 An essential self-care element, a good massage can help you to restore your energy physically and mentally. The best massage that has been proven to relieve stress and muscle tension is a deep tissue massage.
A deep tissue massage can help to loosen painful "knots" and realign deeper layers of muscles through a combination of firm pressure and slow strokes. Not only will the therapist work on your usual muscles, but they will also focus on the connective tissues. Specialised techniques will focus on specific areas of concern and ease common discomforts such as a stiff neck, lower back pain and sore, tight shoulders. Perfect for those who have aches in their bodies after a long working day.
While working from home may provide some form of flexibility and freedom, as well as a no-cost commute, there are hidden stressors to be aware of. These self-care tips can be easily carried out at home or at a spa with a licensed therapist. Visit Fairmont At Home to shop for our collection of wellness and beauty products, or visit Willow Stream Spa for that long-awaited massage.