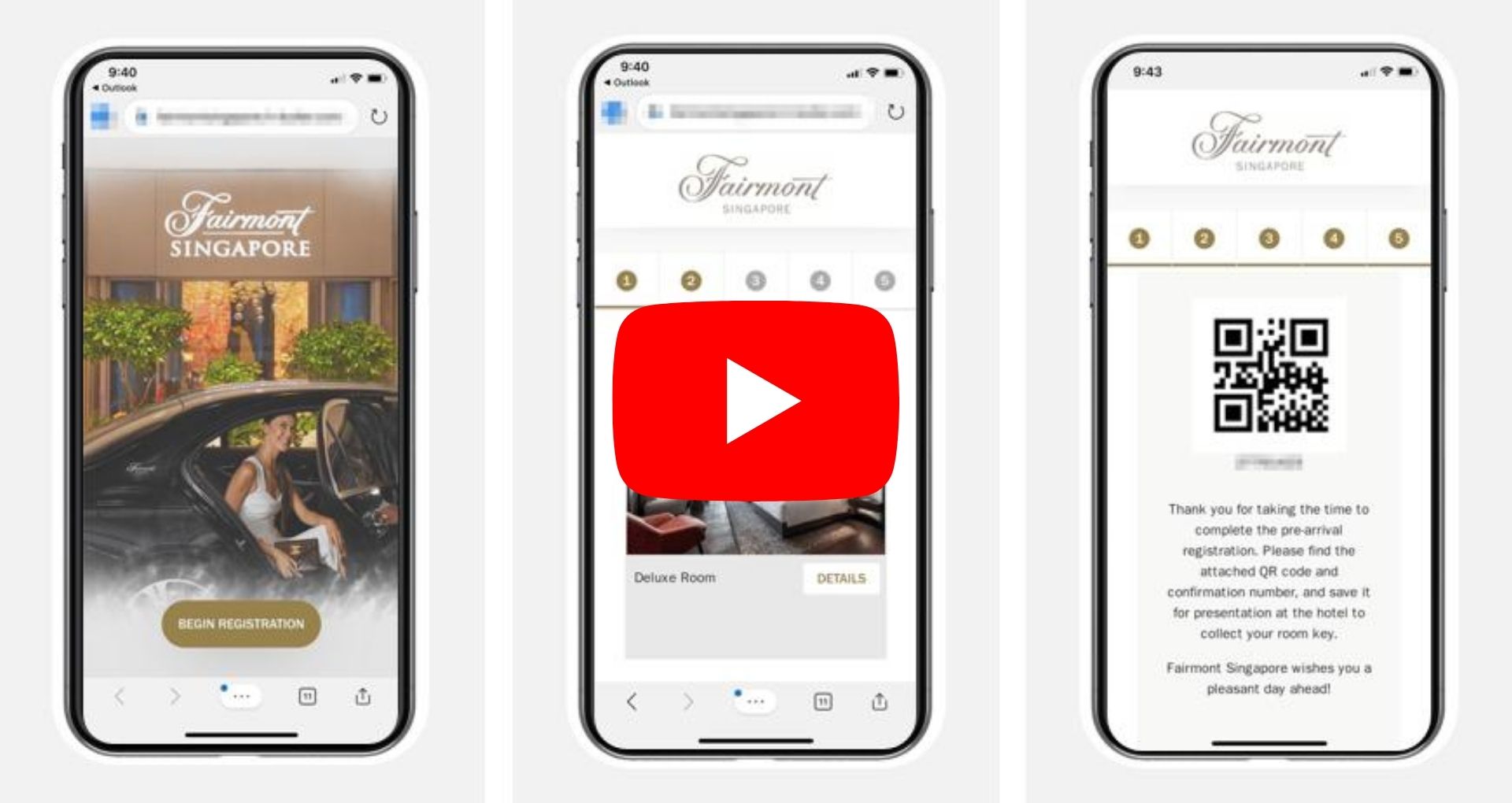 Enjoy the convenience of pre-arrival registration for your next stay at Fairmont Singapore. Click on image to view video.
We are stepping out with another leading initiative among hotels in Singapore – an easy, safe and touchless solution that will offer guests the convenience, assurance and peace of mind to check in and out of the hotel with minimal physical contact and interaction.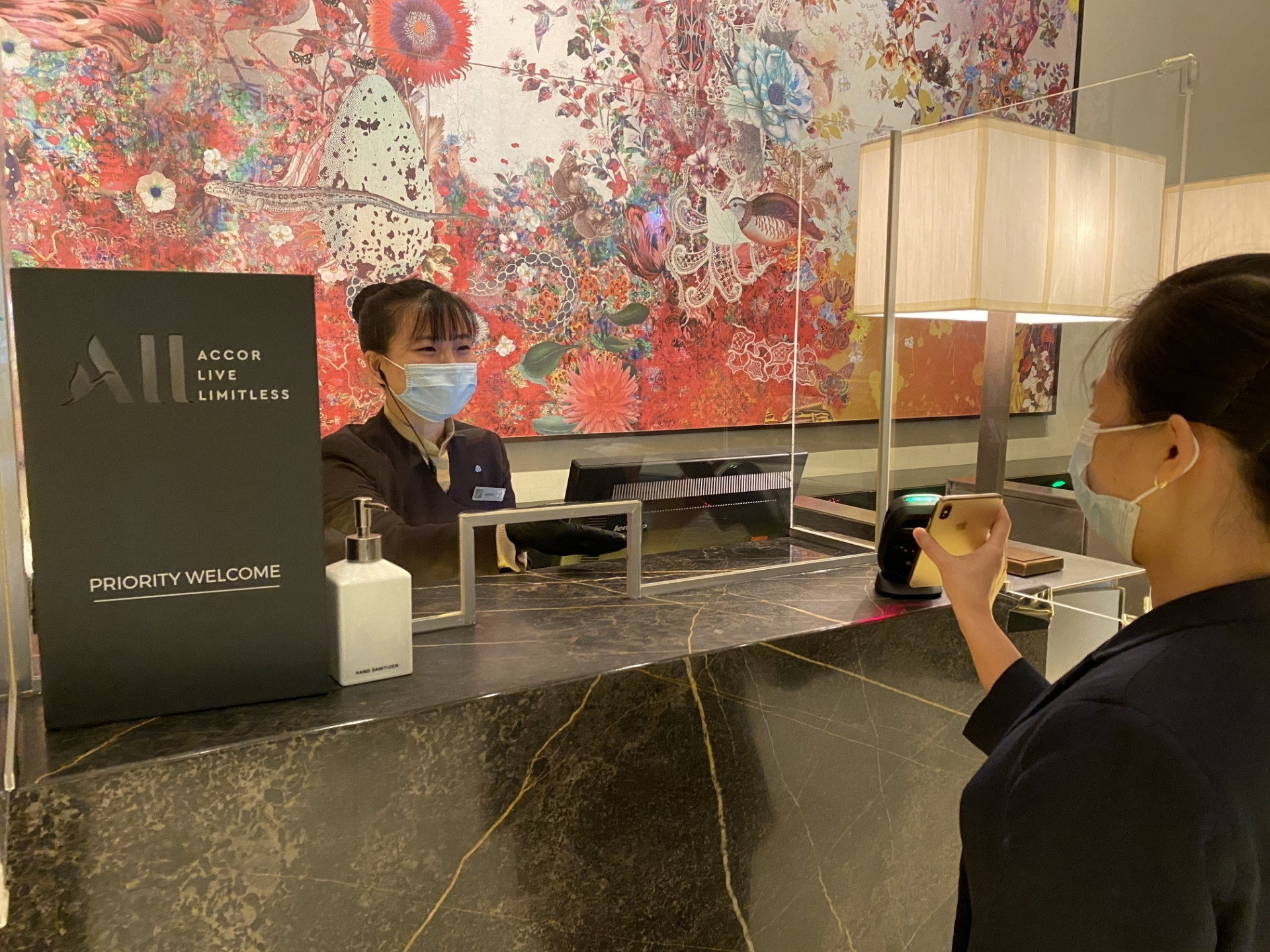 Scan QR Code on arrival to collect room key
With this new digital solution, guests are able to register and check-in prior to arrival, and check-out via the web or on their mobile device through the simple use of a QR code and with easy to follow step-by-step instructions; without the hassle of having to download any applications. You can also customise your stay with different hotel offerings, make payment online, save time and more importantly minimise face-to-face engagement to protect your own well-being.
In addition to the contactless check-in and check-out solution, we are also working on providing guests with a touchless and safe experience at each possible touch point in the guest journey. These include providing guests with all the information they need on their phones, including room key; guest service information in-room; menus; payment at table; and Concierge information. In time to come, printed information may be completely done away with, which is a big and positive contribution towards sustainability as well.
Also featured on:
TravelMole
CNA Luxury
The Straits Times 
Travel Daily Asia
This article was first published on 14 July 2020.