Posted: February 17, 2022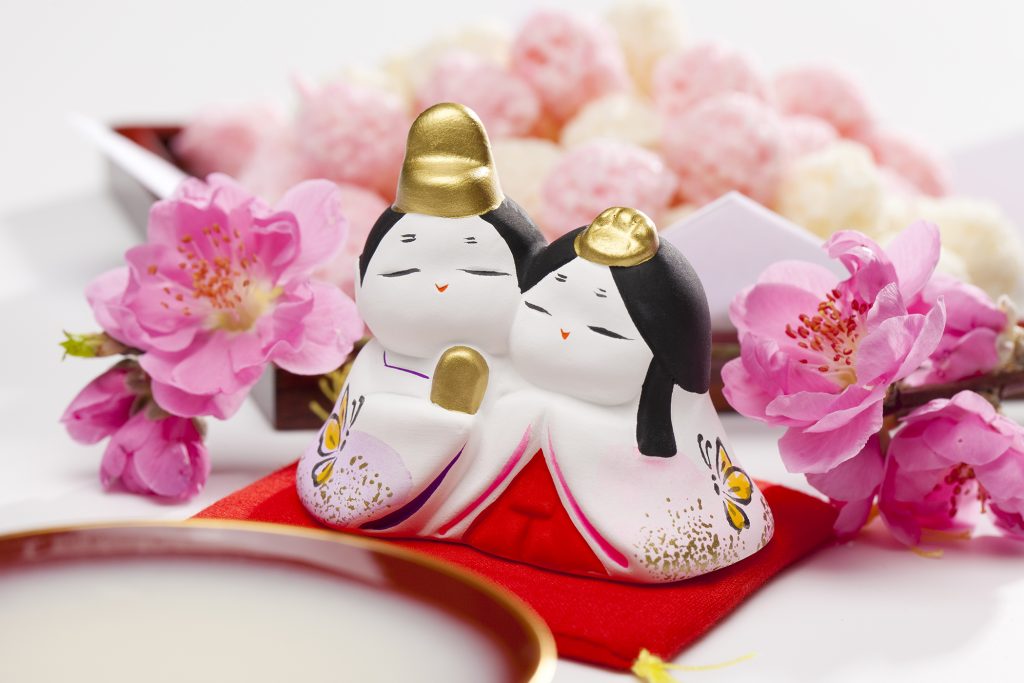 Mikuni's culinary tribute to Hina Matsuri returns for the tenth year, indulging eager diners once again with its special seasonal bento set for the month of March. Traditionally celebrated in Japan on 3 March, Hina Matsuri or "doll festival" is a day in which families wish their daughters good health and happiness in life. In celebration of this traditional festival, Chef Keisuke Uno presents an impressive lunch bento set that never fails to be a feast for both the eyes and the palate.  
The masterfully crafted menu begins with Mikuni's Signature Sea Urchin Shell, where perfect slivers of Hokkaido sea urchin are served alongside an exquisite lobster jelly made over four days using lobster-infused Japanese fish stock and homemade chicken stock. The jelly is then topped with Ikura and Shiroebi for a taste of the sea's gems. Then, savour the plump flesh of Otoro sourced from the fresh waters of Nagasaki, with a touch of sweetness from the delicate Kyushu Kanro soy sauce.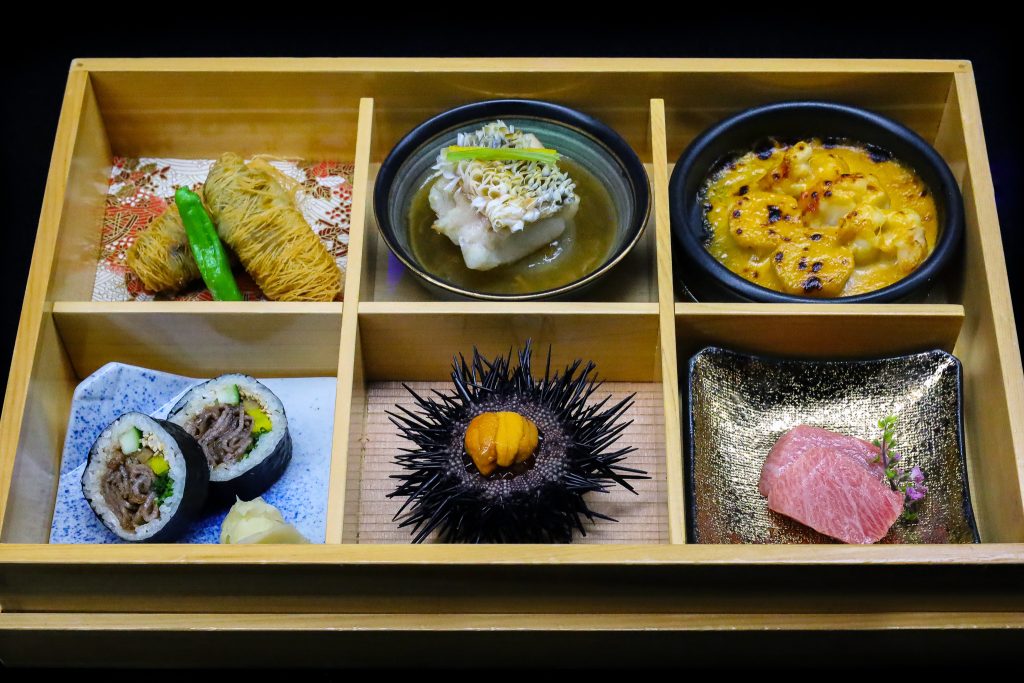 One of the star dishes of the Bento box is the wondrously flavourful A5 Tochigi Wagyu Sushi Roll, where the tender meat is paired with burdock and spring onion radish pickle for added texture. Only meat from the cows of the Japanese Black breed raised with meticulous care and attention by designated producers in the famed Tochigi prefecture; and yielding a grade from B4 to A5 are entitled to the prestigious brand name of Tochigi Wagyu.  
Dedicated to bringing the best of the season to all at Mikuni, Chef Keisuke also presents a beautiful Grilled Amadai infused with Japanese XO Ginan. The seasonal fish is cooked Matsukasa Yaki style, placed skin-side down and basted with hot oil till the tender white flesh is cooked and the scales are crispy before it's served with a beautiful XO-infused dashi-based sauce.  
Other menu highlights include the decadent Lobster Sea Urchin Gratin where the prized crustacean is covered in Mikuni's signature sea urchin cream sauce and torched to perfection; and a pair of Miyagi Oysters wrapped in Kadaif noodles and lightly fried till crispy, served alongside a choice of red wine sauce or tartar sauce. The meal closes with a perfect and memorable finale in a light dessert of Sesame Praline Puff, served with Miso Orange Ice Cream and a glass of Amazake.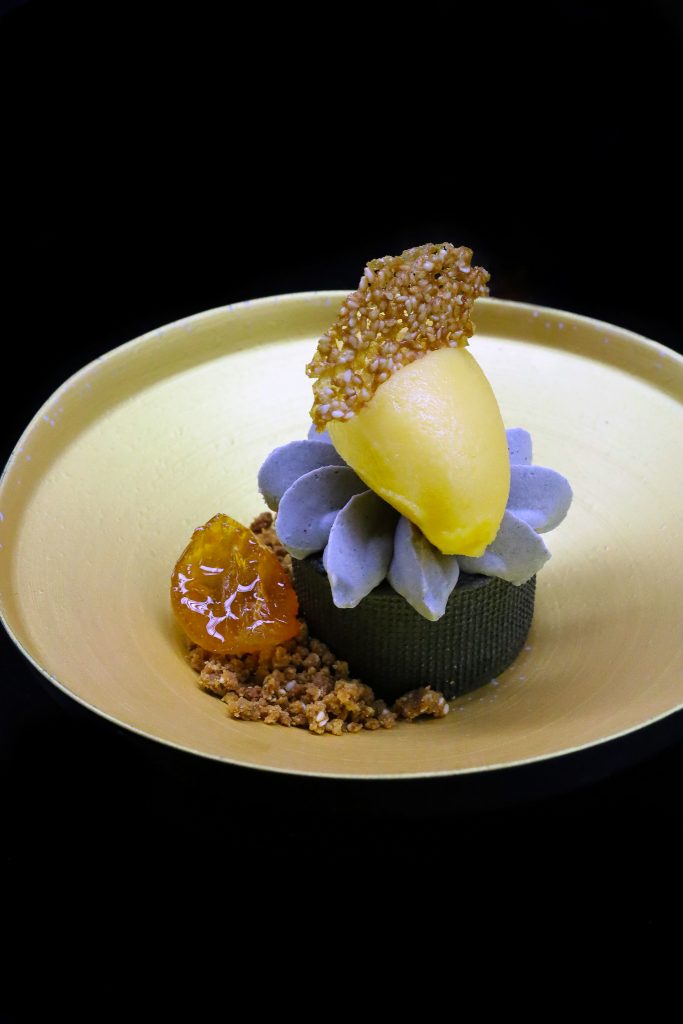 HINA MATSURI MENU 
1 to 31 March 2022
12.00pm to 2.30pm 
$138++ per adult 
View Menu HERE
Reservations can be made at +65 6431 6156, email at dining.singapore@fairmont.com   
For more information on Mikuni, click HERE.