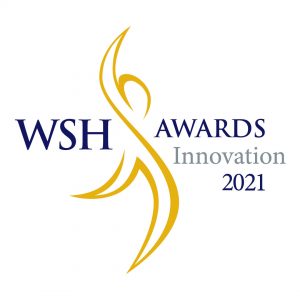 Fairmont Singapore & Swissôtel The Stamford were among 229 awards recipients recognised for advocating effective risk management processes and demonstrating exemplary safety records at the virtual WSH Awards and bizSAFE Awards Ceremony www.wshawards.sg on 29 July 2021, by the Workplace Safety and Health (WSH) Council.
This marks another milestone win for the Hotels who was honoured in the WSH Innovation Awards category, for its product innovation and achievements with H-Butler; a suite of technology-enabled contactless innovations that safeguard the well-being of guests and colleagues to enhance overall hotel experience.
This award not only showcases the Hotels' championing of innovation in the daily way we operate but more importantly, it reaffirms the unwavering commitment to safety; made even more pertinent now as Singapore moves towards living with an endemic COVID-19. The new digital solutions in H-Butler have paved way for Fairmont Singapore to resume business operations safely after the lockdown in 2020, making guests feel confident, safeguarded and secure each time they stay or dine at the Hotels. Guests are able to register and check-in prior to arrival, and check-out via the web or on their mobile device through the simple use of a QR code; without the hassle of having to download any applications. They can also customise their stay with different hotel offerings, make payment online, request for service in-room, save time and most importantly, minimise face-to-face engagement to protect their own well-being. Upholding good WSH practices in the face of the pandemic has similarly helped to ensure that our colleagues are safe and healthy too, as we continue to strive towards maintaining a healthy workforce within a safe workplace.
Read more about our contactless solution here.