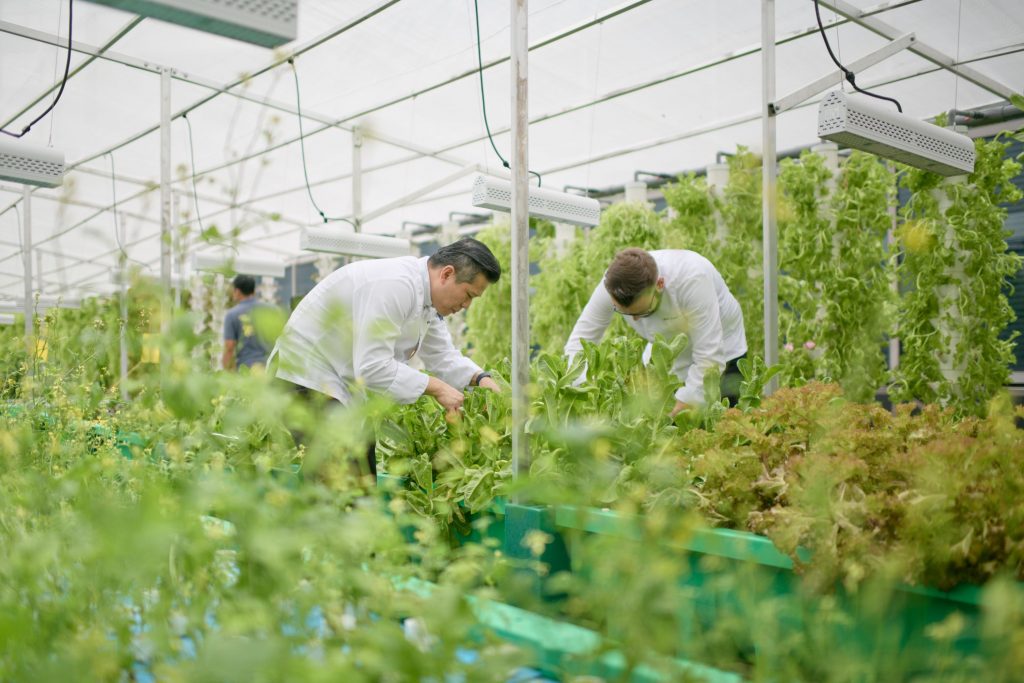 About a third of all the world's food gets thrown away. As it rots in landfills, it releases greenhouse gases that damage our environment.
At Fairmont Singapore and Swissôtel The Stamford, we were able to cut avoidable food waste by using AI trackers from Lumitics, the world's most seamless smart food waste tracker that tracks all food waste in the kitchen. With Lumitics' food waste management solution insights, we were able to know how much and what food waste our kitchens were generating from the detailed analysis and reports shared. With the insights, we then worked on optimizing our production, preserving yield rates, smarter purchasing of ingredients and better menu engineering to avoid further food wastage.
Apart from working with Lumitics, we also turned food scraps into organic fertilizer for the hotel's Aquaponics Garden – which suppliers herbs and ingredients to our food and beverage outlets. We have always been interested in how we can impact our mark on the local community whether it is through food waste reduction, working with local charities,  understanding what we can do to recycle more and many other ongoing ideas.
Learn more of our initiatives as Director of Culinary Operations, Robert Stirrup, share more details during his recent interview with Channel News Asia here.