Posted: September 20, 2020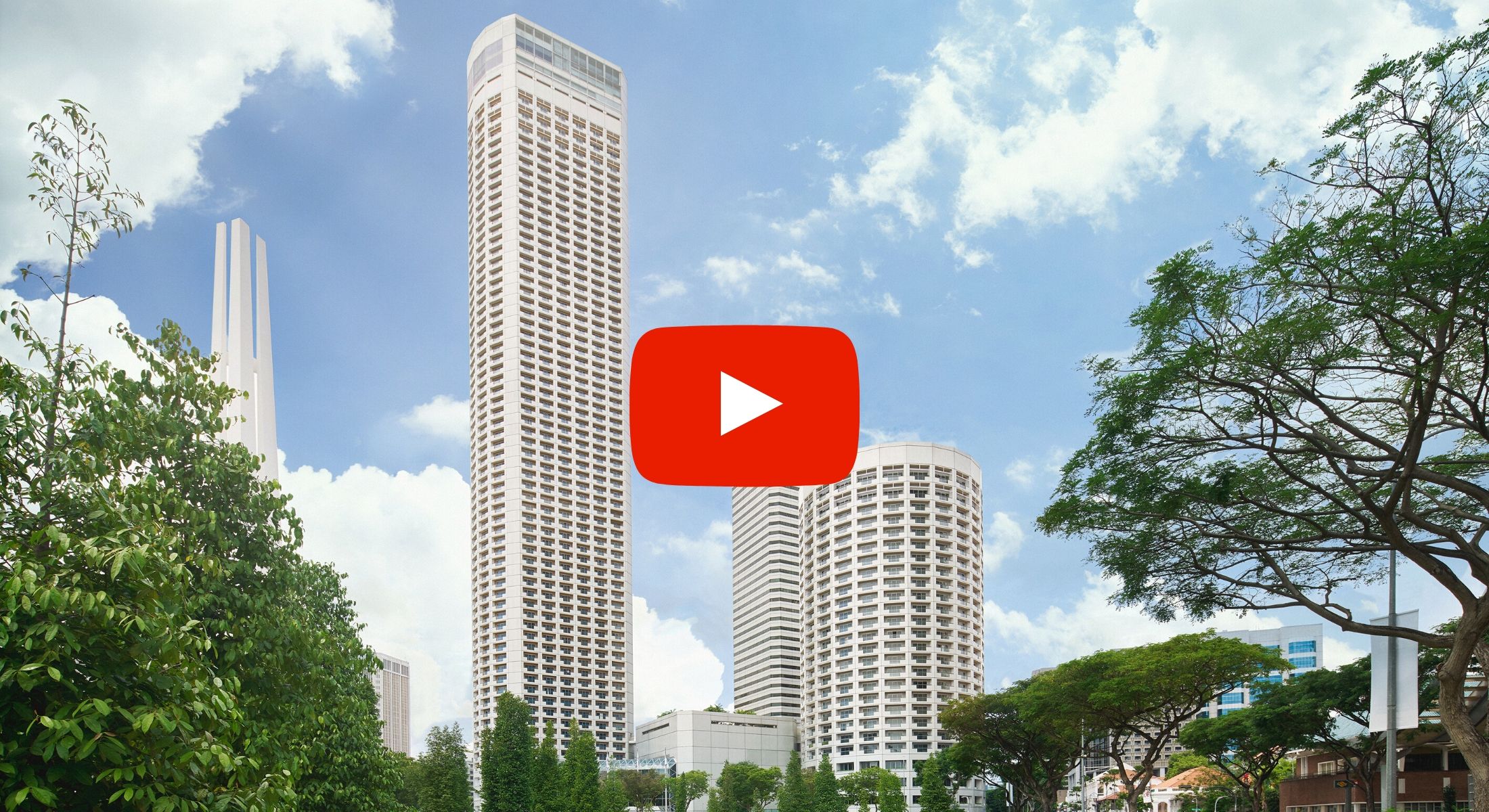 Take a few minutes and create with Fairmont & Swissôtel. Learn new skills, pick up tips and expand your repertoire with our series of videos, featuring the team at Fairmont Singapore and Swissôtel The Stamford! From creating signature cocktails with our head bartenders to learning kids-friendly towel sculptures, lighten up your stay-home experience and let your creativity flow.
Follow us Facebook and Instagram or subscribe to our YouTube channels to be notified when new videos are released!
Fairmont Singapore
Facebook | Instagram | YouTube
Swissôtel The Stamford
Facebook | Instagram | YouTube
How To Make Squid Ink Pasta

After spending a long day at work, enjoying a home-cooked meal would be the perfect activity to end the evening. With our Fairmont And Swissotel Recipe Kits, you can enjoy a luxurious meal while saving time with grocery shopping. In this video, our award-winning culinary team will be sharing easy-to-follow steps to prepare Squid Ink Pasta from our Corporate Recipe Kit. Planning your next team bonding activity? Why not organise a friendly virtual cooking competition with our range of Corporate Recipe Kits.
How To Make Roti Prata

Similar to baking cookies or wrapping wantons, making a good piece of Roti Prata requires the right technique and lots of practice. In this video, Chef de Cuisine Jais Hussain from Asian Market Cafe will be sharing simple steps to help you replicate this local treat at home.
How To Make Oatmeal Raisin Cookies

Baking cookies is almost magical; you put little balls of dough into the oven and out pop brown, crispy, tasty cookies. In this video, Chef de Partie Mei Xuan will guide you through simple steps to bake oatmeal raisin cookies that are super nutritious and makes a great snack for any occasion.
How To Make Pizza Margherita

No pizza will ever taste as fresh as it does when you eat it straight from your own oven. In this video, Executive Chef Mauro Sanna from Prego be sharing an easy-to-follow recipe to make Pizza Margherita.
How To Pipe Rosettes with Chef Kit

Cakes are the best part of every celebration and it could not be any better than serving a home-made cake piped with love and Rosettes. In this video, Pastry Chef Kit will be demonstrating easy techniques to pipe the perfect rosette with buttercream.
We encourage you to explore other colours and create your most beautiful cake that will impress your loved ones.
You will need:
Buttercream
Piping Bag
Piping Nozzles
Spatula
Scissors
Preparing your piping skills for Mother's Day? Our Mother's Day Recipe Kit includes a five-course meal for 4 and comes with cupcakes and ready-made buttercream to show off your new skills!
How to Decant Wine with Head Sommelier David Fiori
Do you know that decanting a bottle of mature red wine helps to open up the aroma and flavour?

In this video, our Head Sommelier David Fiori will be sharing simple techniques on decanting that will enhance your wine-tasting experience.
You will need:
A Bottle of Wine (Order wines from our Online Shop)
Source of Light (or Candle)
Decanter
Easy Workout Challenge with Instructor Dawn Sim

Staying healthy through regular workout is essential for us to strengthen our body's immune system. We encourage you to spend time as a family and sweat it out with us. Brought to you by Dawn, an instructor in one of our fitness classes.
Making Fresh Pasta With Chef Mauro Sanna

Enjoy the taste of Italy without travelling out of your home. Join Executive Chef Mauro Sanna from Prego to make authentic Italian linguine from scratch at home with 7 easy steps.
Concoct A Cocktail in 4 Easy Steps with Head Bartender Demitria Paramita

It's time to awaken the inner mixologist in you today with Demi from SKAI Bar. Watch and find out how you can create a cocktail with ingredients readily available in your kitchen.
How To Make Impossible Nachos with Chef James and Chef Daniel 

Cooking with your little chefs can be an entertaining family activity that helps develop creativity and confidence while creating lasting memories.
Join Chef James and Chef Daniel as they attempt an easy-to-follow Impossible Nachos recipe from our Fairmont and Swissôtel Recipe Kit!
Immunity Boosting Cocktail with Beverage Manager, Rusty Cerven and Head Bartender, Demitria Paramita

Elevate your stay-home drinking experience with our all-time favourite cocktails from SKAI Bar. And if you are looking to boost your immunity, why not try your hand at mixing the Hummingbird Effect along with Rusty Cerven and Demitria Paramita?
Dog Towel Sculpture with Venessa Tan from Concierge Team

Staying home can be lots of fun with your little ones with easy towel sculptures. Watch and find out how you can create cute animals with towels with Venessa Tan from our Concierge team.
#ALLatHome #SwissotelTheStamford #StayHomeForSG #CreateWithFairmontAndSwissotel