At Fairmont Singapore, we are committed to constantly redefine our hospitality experience while demonstrating our values towards sustainability.
With Planet 21 at the heart of our business, we aim to achieve our goals through collaborating with partners to enhance corporate social responsibility, working with our staff to implement green initiatives and inviting our guests to experience our values on sustainability at Fairmont Singapore & Swissôtel The Stamford.
Use of eco-friendly products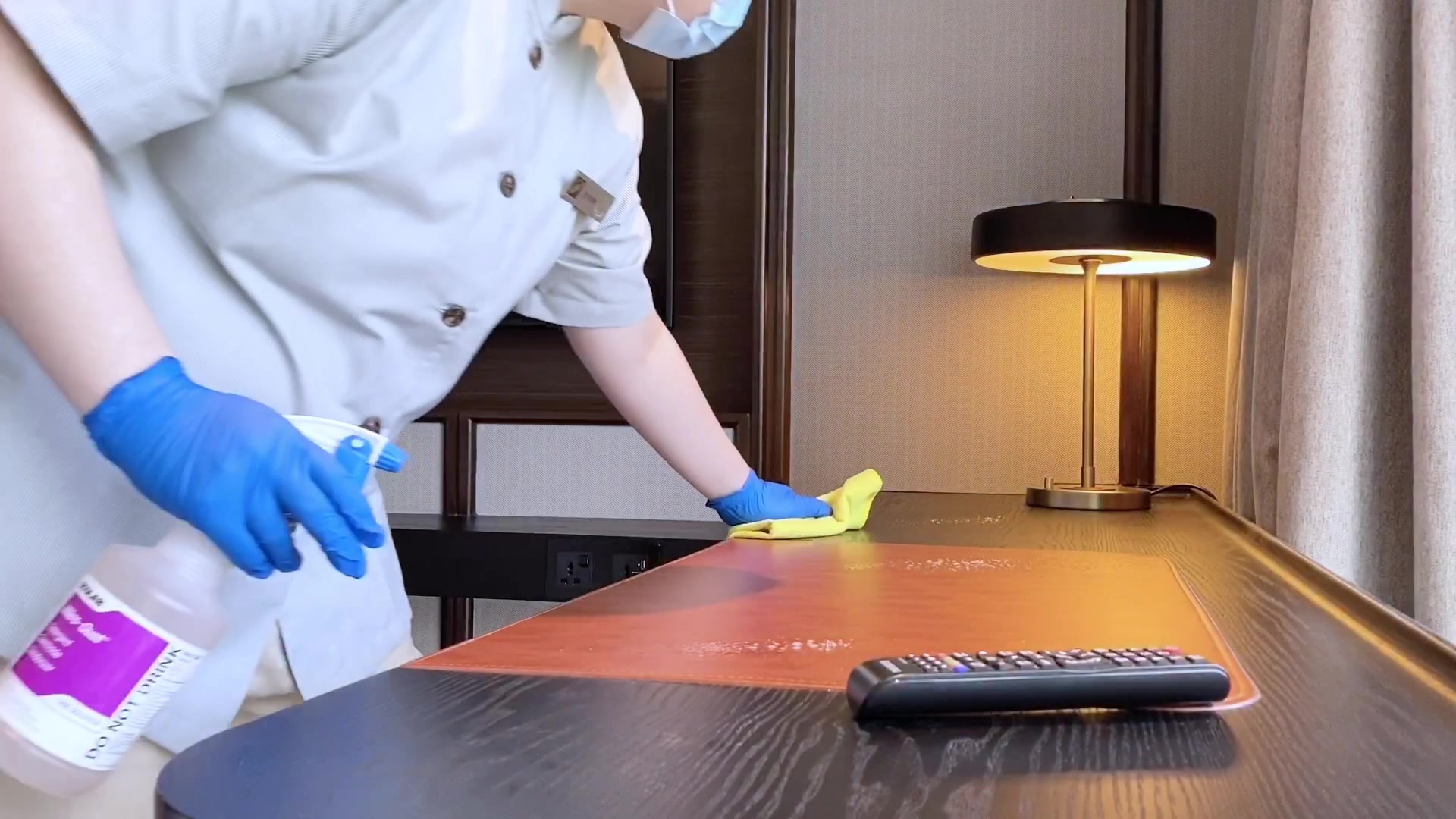 Use of eco-green chemicals
At Fairmont Singapore & Swissôtel The Stamford, we have adopted an eco-green cleaning program with approved chemicals that will minimize our hotel's operational impact on the environment through resource conservation and best practices.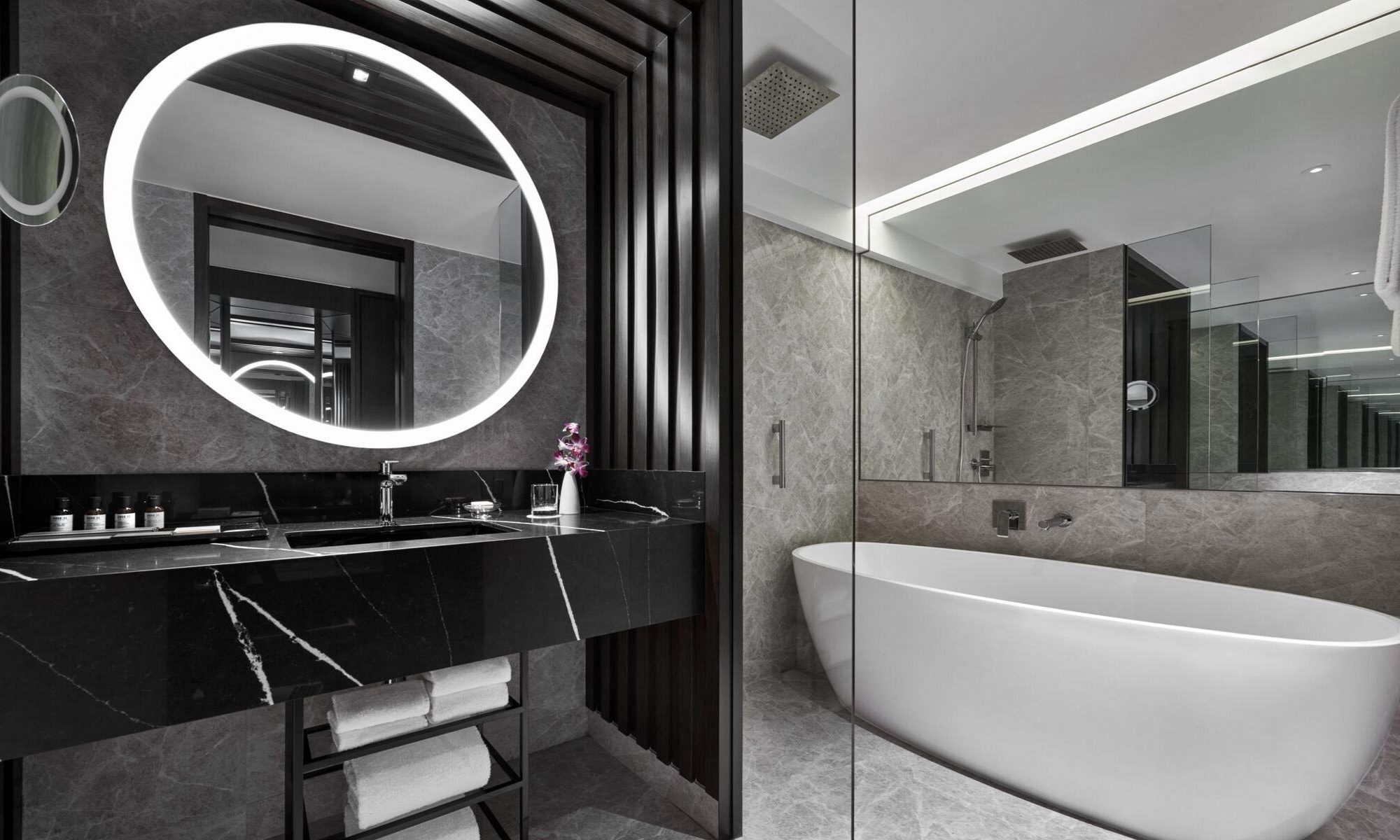 Le Labo bathroom amenities
Fairmont Singapore is committed to sustainability and we are working with like-minded partners to minimize environmental impact by providing eco-friendly bathroom amenities.
Le Labo is one of few fragrance houses that is on PETA's list of cruel-free brands (does not contain animal products nor tested on animals). To advocate sustainability, consumers are encouraged to bring their own empty bottles to refill their fragrances purchased at Le Labo stores.
Reduce, Re-use and Recycle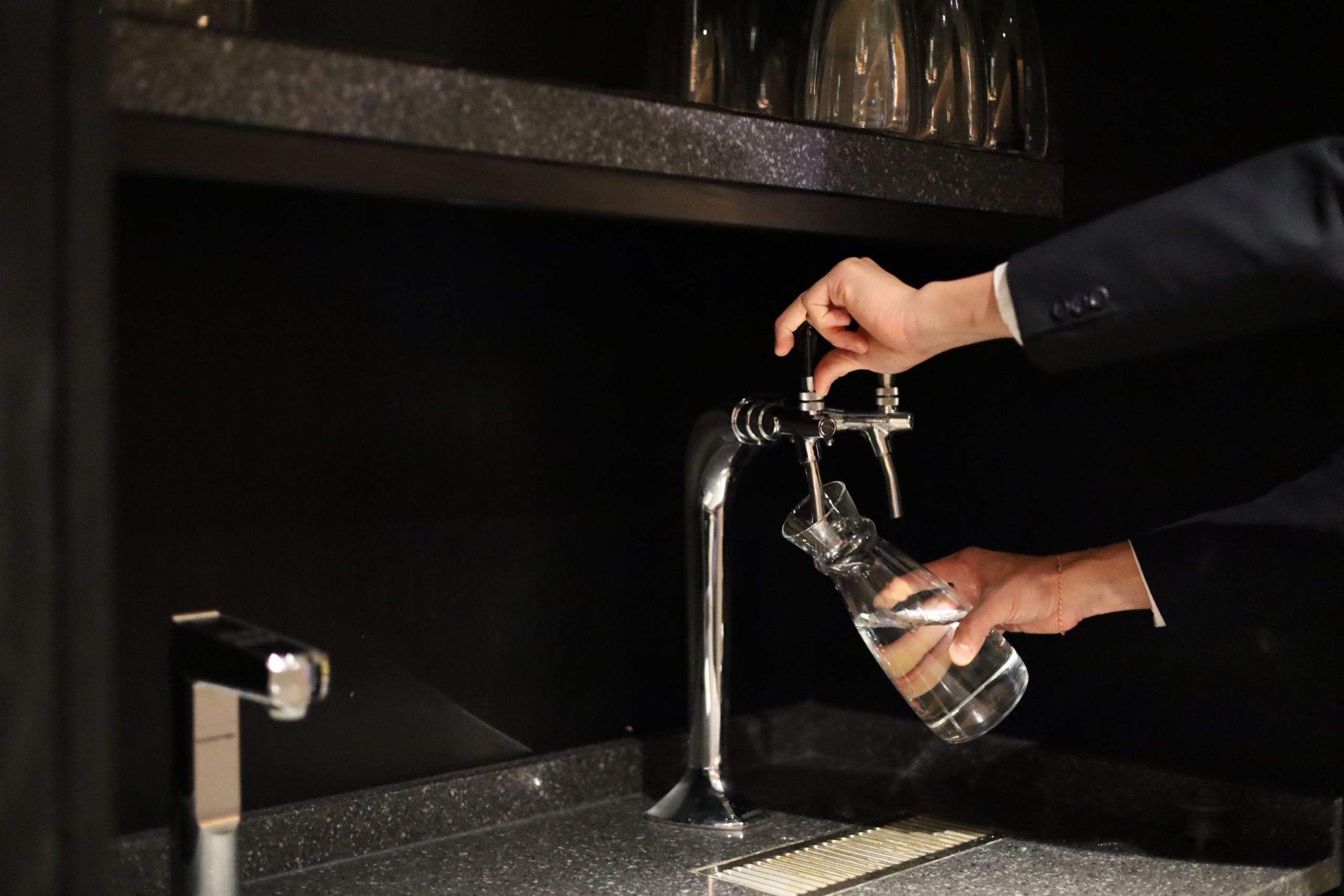 SwissPro Water Filter located at Raffles City Convention Centre.
One-time use bottles are replaced with SwissPro Water dispensers located at Raffles City Convention Centre and selected guest rooms at Fairmont Singapore.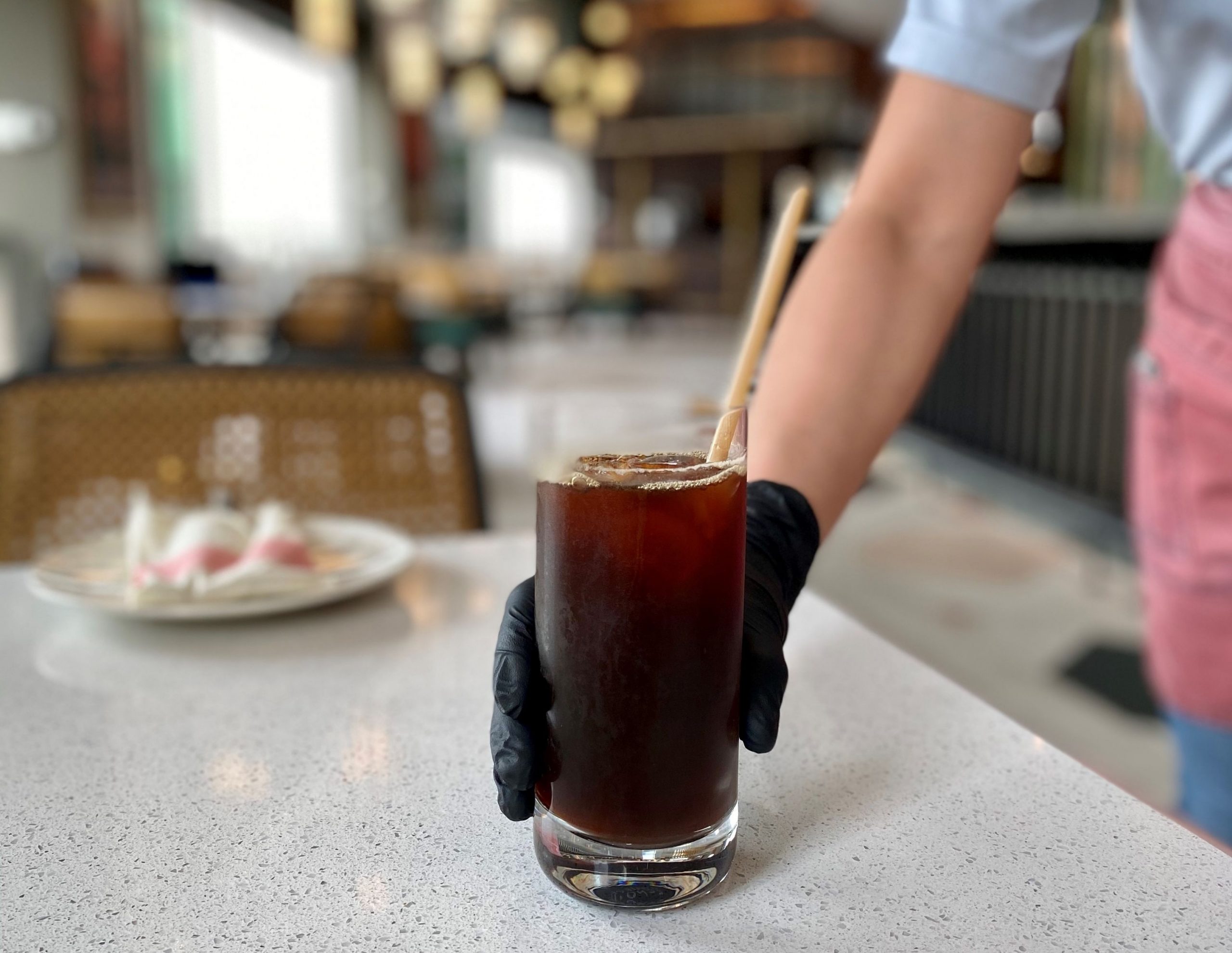 Use of biodegradable cutleries and sustainable disposable containers in Restaurants and Bars.
At Fairmont Singapore & Swissôtel The Stamford, we have replaced one-time use plastics straws and cutleries with biodegradable options as we take a step towards building a sustainable future. The plastic-free movement is one of the many sustainability initiatives that Fairmont Singapore & Swissôtel The Stamford have implemented over the years.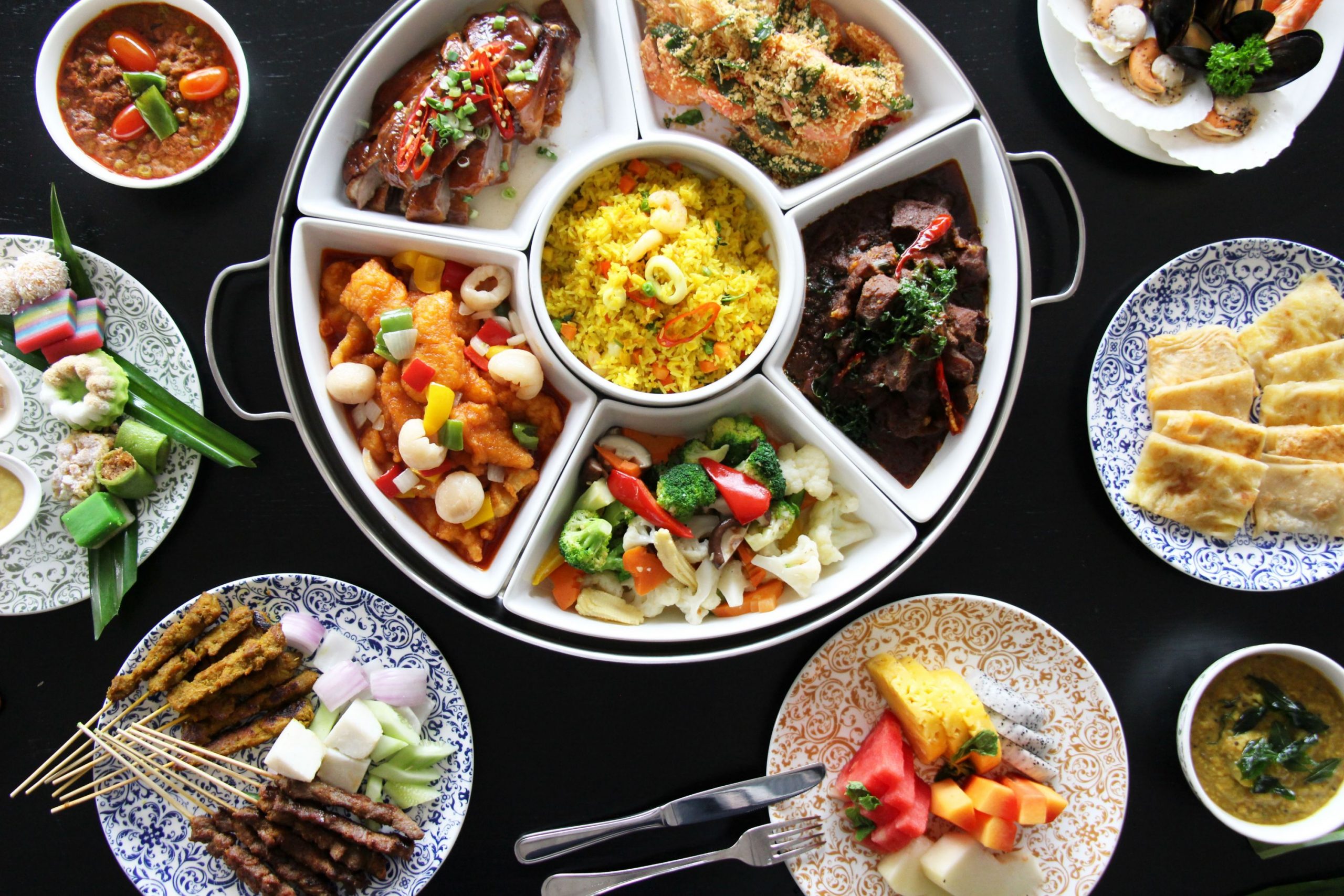 Hidang Mahsuri at Asian Market Café.
Restaurants with buffet menus are replaced with Live Stations to reduce food wastage.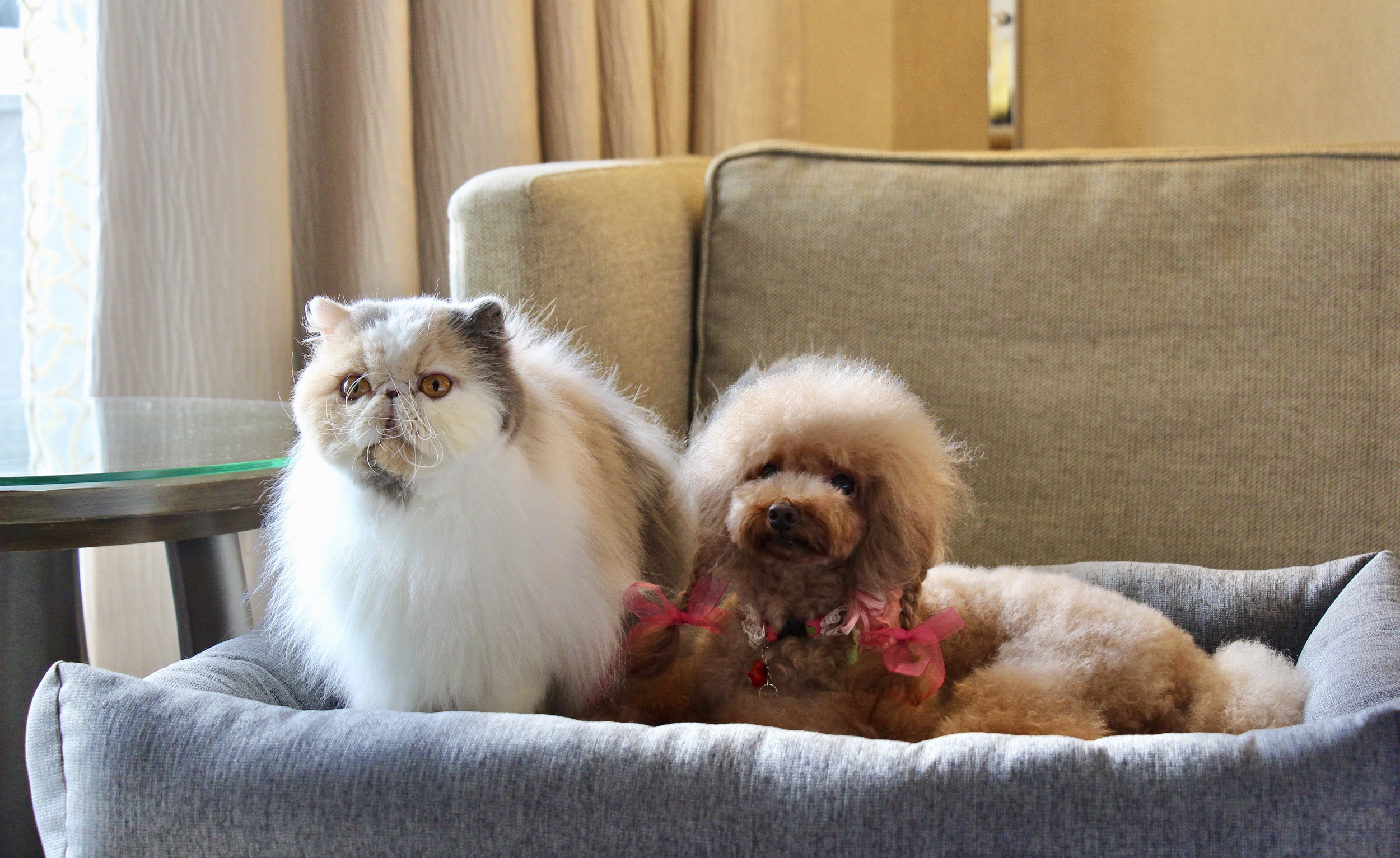 Pawcation amenities.
One-time use pet amenities are cleaned and sanitised by our Housekeeping department and donated to the Society for the Prevention of Cruelty to Animals (SPCA).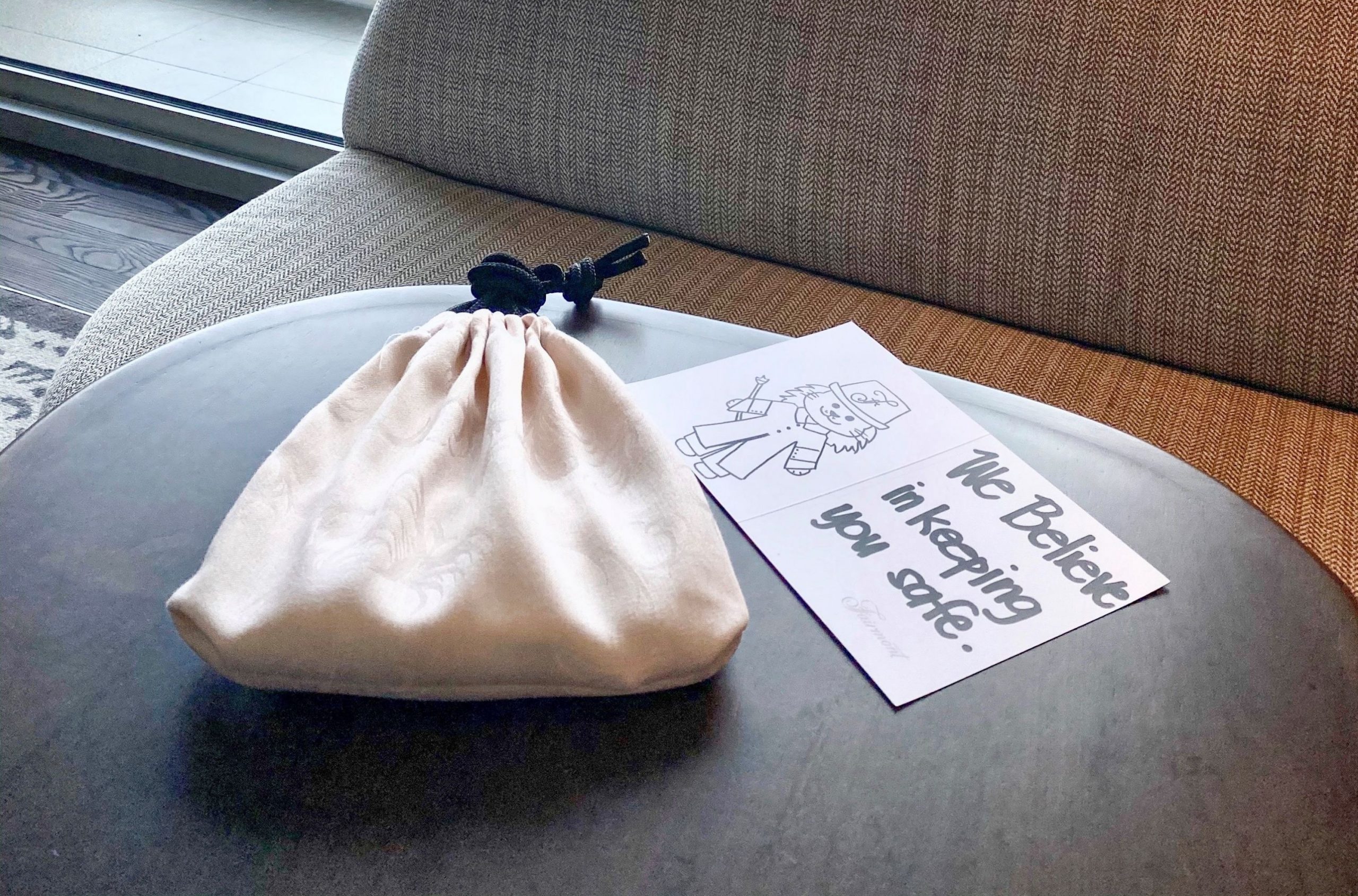 Hand sewn drawstring bags
Our Care Packs are prepared with hand sewn drawstring bags made from recycled bed linens and curtain fabrics.
These hand sewn drawstring bags are packed with Face Masks, Hand Sanitisers and Wet Wipes and placed in our guest rooms prior to your arrival.
Read more about our sanitation and hygiene measures here.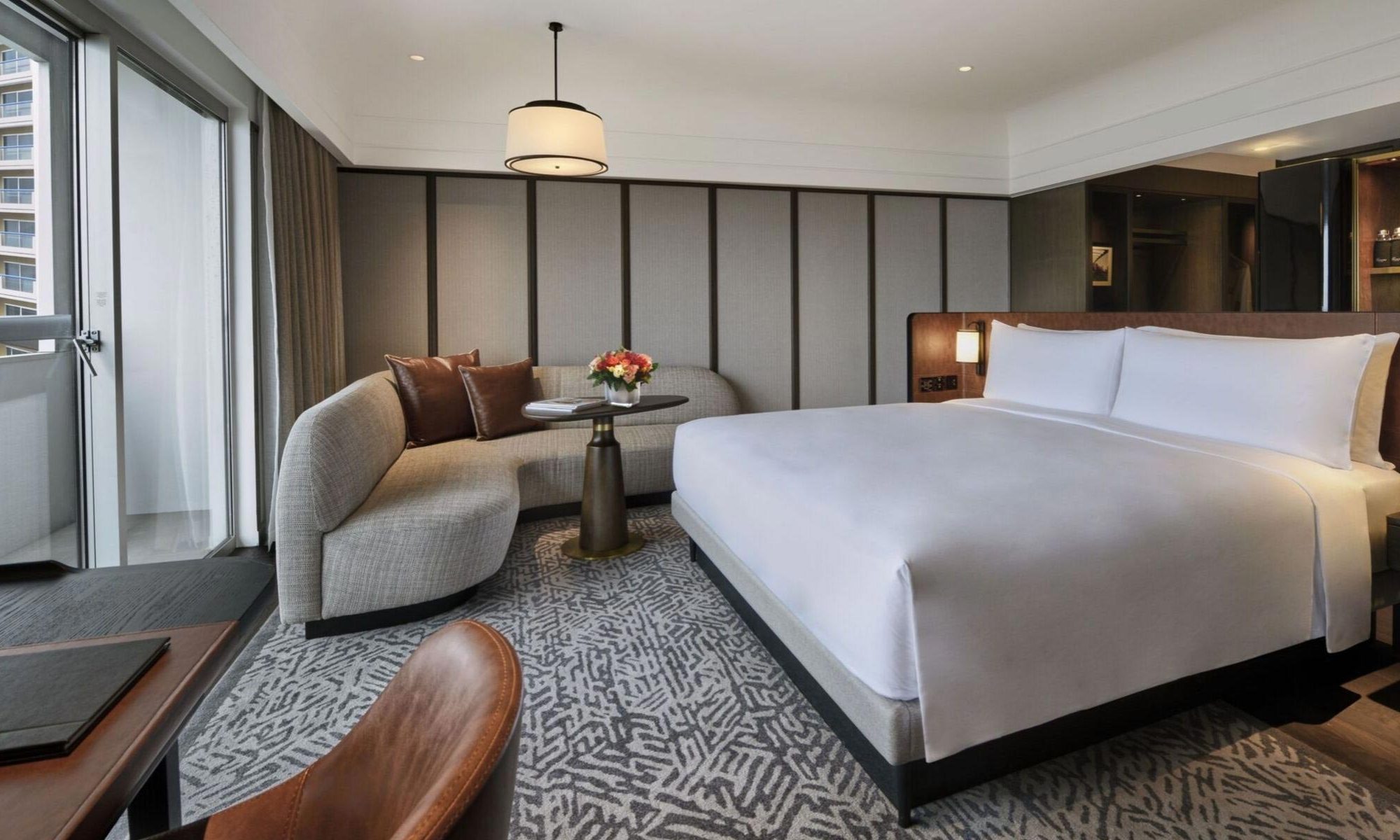 Guest rooms and suites are furbished with energy saving technology
At Fairmont Singapore, we understand the environmental impact of our carbon footprints and energy consumption. Our guest rooms and suites are furbished with smart air-conditioning and presence detection that instantly adjust lightings and room temperature when you leave or enter the room.
Sustainable sourcing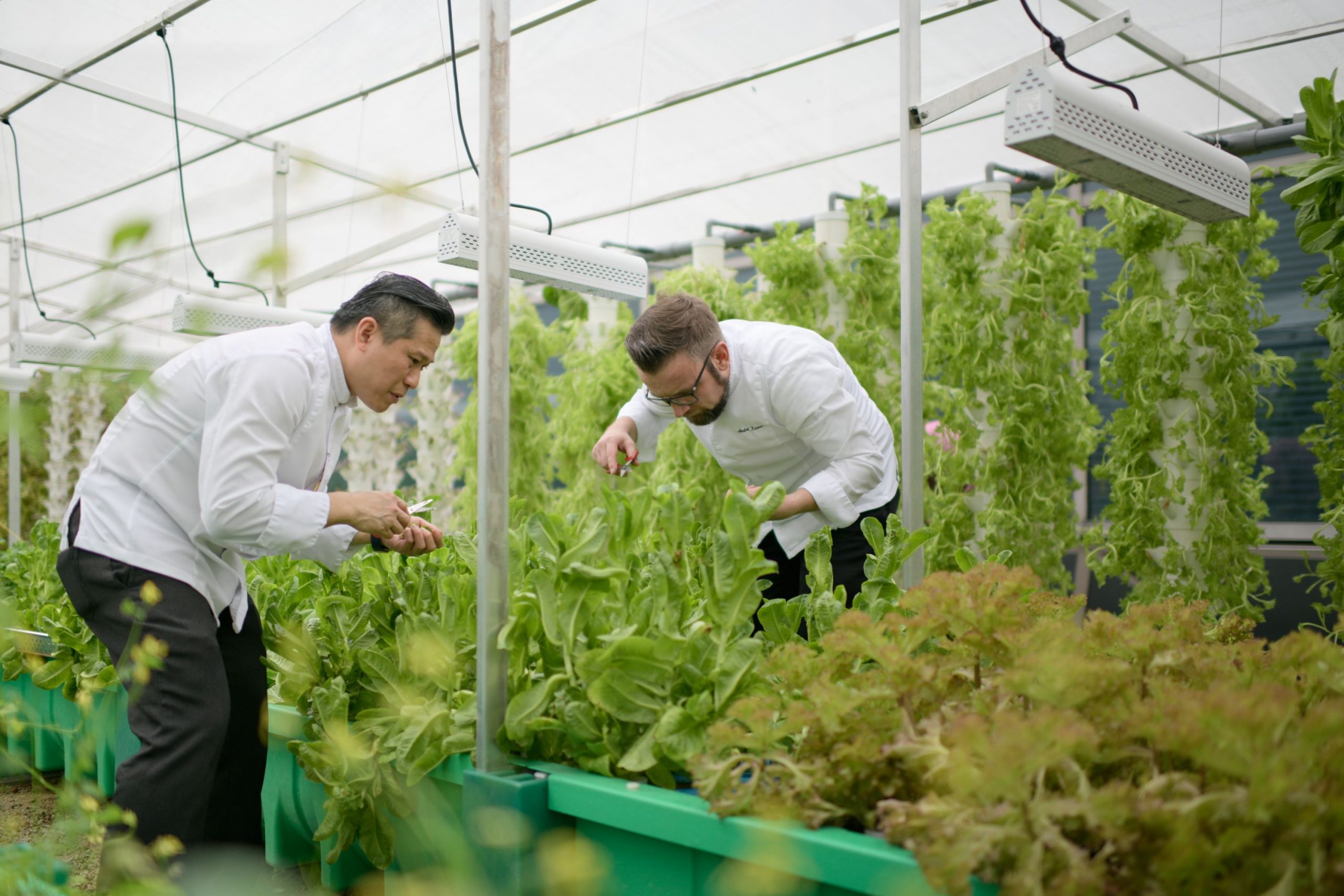 Harvesting fresh produce at our Aquaponics Farm
Since March 2020, our Aquaponics Farm has supplied an estimated 30% of vegetable and 10% of fresh fish needs across the Fairmont Singapore every month.
Fairmont Singapore and Swissotel The Stamford has been awarded Winner in Climate Action Category for the Annual HICAP Sustainable Hotel Awards 2020.
Running in its 31st installation, the prestigious annual HICAP Sustainable Hotel Awards are designed to recognise hotels in the Asia Pacific region that are creating innovative new methods, strategies and technologies to face today's sustainable development challenge, while providing tangible examples of sustainable best practices that can be replicated and adapted across the region. Read more here.
Since April 2021, Fairmont At Home has actively supplied sustainably sourced produce like organic meat, Aquaponics greens and wellness products to discerning consumers. Shop our range of products here.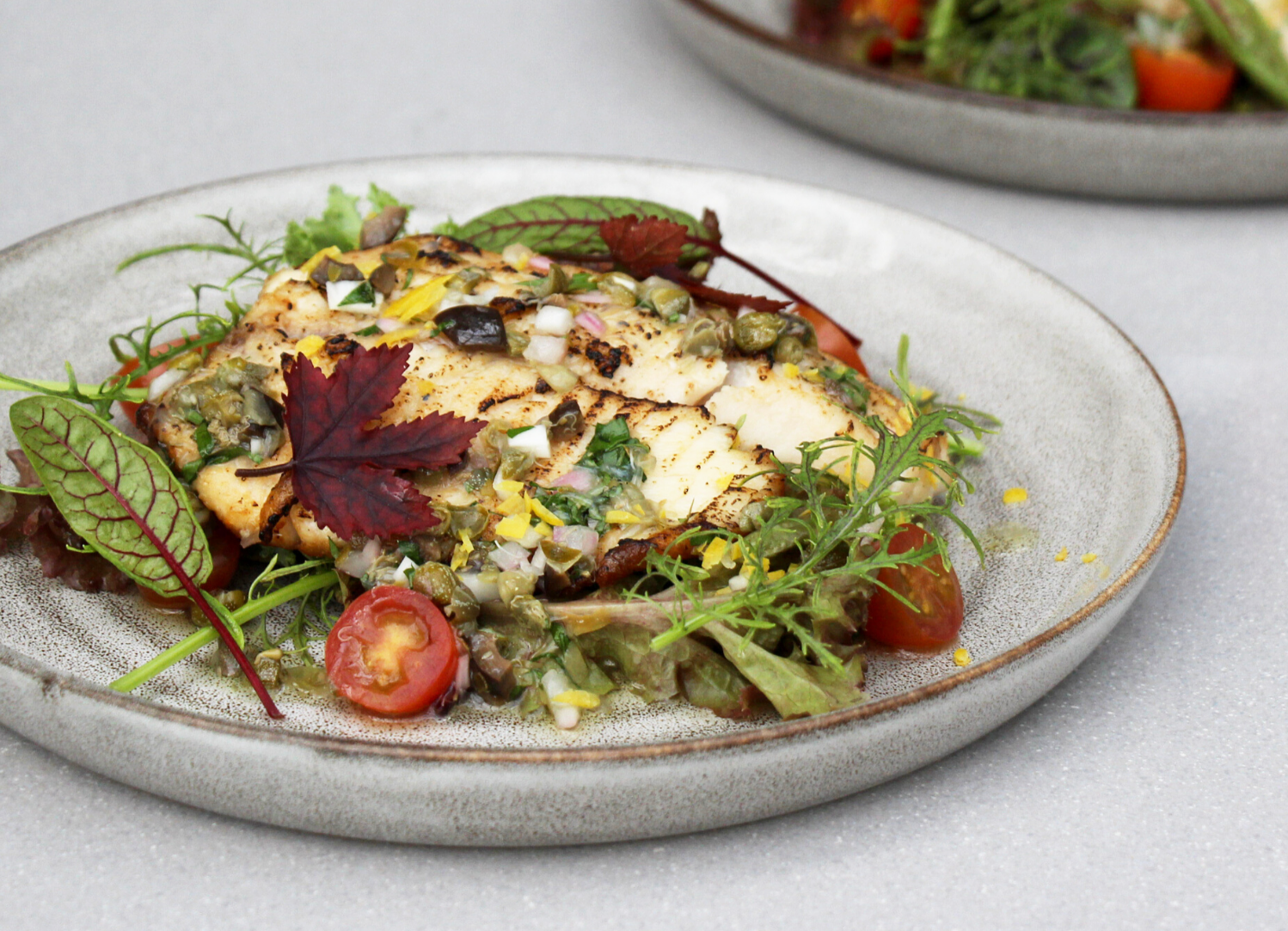 Farm-To-Table at Fairmont Singapore & Swissôtel The Stamford
Our Aquaponics Tilapa is one of many dishes prepared and served with fresh ingredients sourced from our Aquaponics Farm. Have a taste of these fresh produce used in dishes and beverages at SKAI, JAAN by Kirk Westaway and Asian Market Cafe.
Read more on our Aquaponics Farm here.
Resource Conservation
Fairmont Singapore & Swissôtel The Stamford kick started the digital newspaper initiative in February 2015 which saw the availability of online versions of The Straits Times and International New York Times through an application.
This has brought about increased productivity for guest services and housekeeping and reduces hotel waste; with savings of over 4,500 man hours in guests services and 1,800 hours in housekeeping each year. The weight of newspapers saved for both hotels equals to 247 tonnes per year.
Read more on our CSR initiative here.
This article was first published on 22 September 2020